Back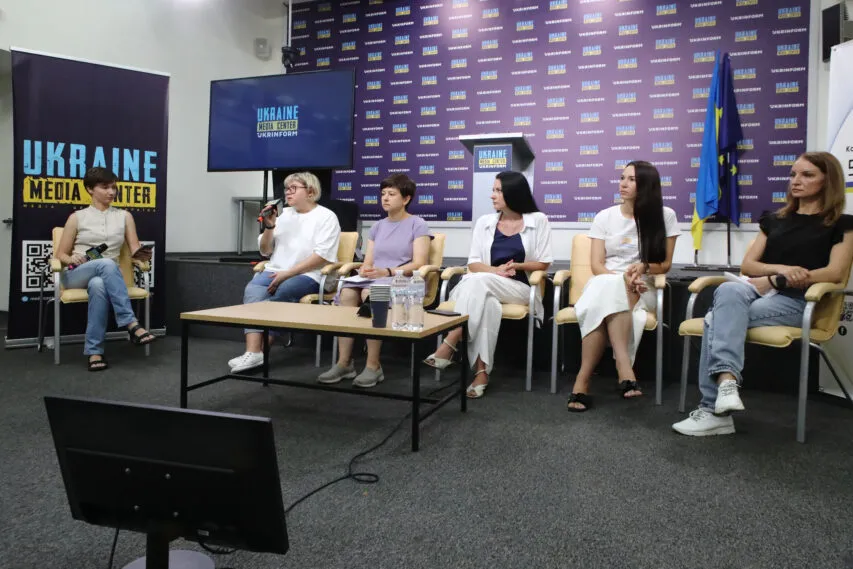 August 30, 2023, 13:47
Searching for missing persons: experts discuss how to look for the disappeared more effectively
For an effective search and return of missing persons, we need a single algorithm of actions for the agencies working in this area. Everything should be regulated by law in such a way that it is not subject to different interpretations. International organizations and institutions with appropriate authority should also be involved in the process. In addition, it is necessary to attract human resources, in particular, those from the National Police.
This opinion was expressed by experts during the discussion at Media Center Ukraine – Ukrinform.
In particular, Olena Bieliachkova, Coordinator for Groups of Families of Prisoners of War at Media Initiative for Human Rights, emphasized that in order to develop an effective mechanism, it is important to take into account the opinion of all those involved in this process.
"Therefore, in order to develop and determine what the correct and effective mechanism should be, it is necessary to take into account the opinion and comments of all those involved in this process – starting with families and ending with the Cabinet of Ministers, the Verkhovna Rada and those who adopt those legislative, normative acts, which then form the basis of further actions," she noted.
In turn, Maryna Lypovetska, Head of the "Children Search Service" at "Magnolia" NGO, is convinced that for effective search for missing persons, everyone needs to be involved: NGOs, national police departments, other state structures and the non-governmental sector, including both media and international organizations.
"If we are talking about the children who were deported, then I would say that Ukraine's government agencies alone and Ukrainian NGOs alone cannot cope. Because we all know who we are dealing with. That is why we need such great pressure, a strong and joint position of the entire international community. Not only diplomacy, but the entire international community involved. Because in the end we know that victory will come, but until then we need to do everything to bring these children home as soon as possible. Because we don't know how long this will last, and we don't want Ukrainian children to grow up in a foreign land," she added.
In addition, Olesia Aulina, Head of "United by the Sea" NGO, noted that it is necessary to attract human resources, which are lacking, especially in the National Police.
"Because we have one investigator, and he has (to work on – Ed.) at least 400-500 criminal proceedings, he simply cannot cope physically. He does not have enough time to make all the requests, issue decrees on the transfer of DNA, etc. It is also necessary to work out this issue and deal with it. Because this is why relatives lose a lot of time, and we don't have this time, because everyone wants to find and return their (missing – Ed.) person," she noted.
Summarizing, Olena Dobycha, Head of POLYGON 56 NGO, pointed out that everyone needs to unite and support their relatives, for their authorities, for everyone.
"We must unite and help everyone together, so that we can overcome all this and win. Only together we can do all this," she added.
Every year on August 30, the world commemorates the International Day of the Disappeared. As of the beginning of May 2023, about 23,000 Ukrainians have been entered into the Unified Register of Persons Gone Missing Under Special Circumstances. These include soldiers, civilians and children.
Read more: https://mediacenter.org.ua/news