Back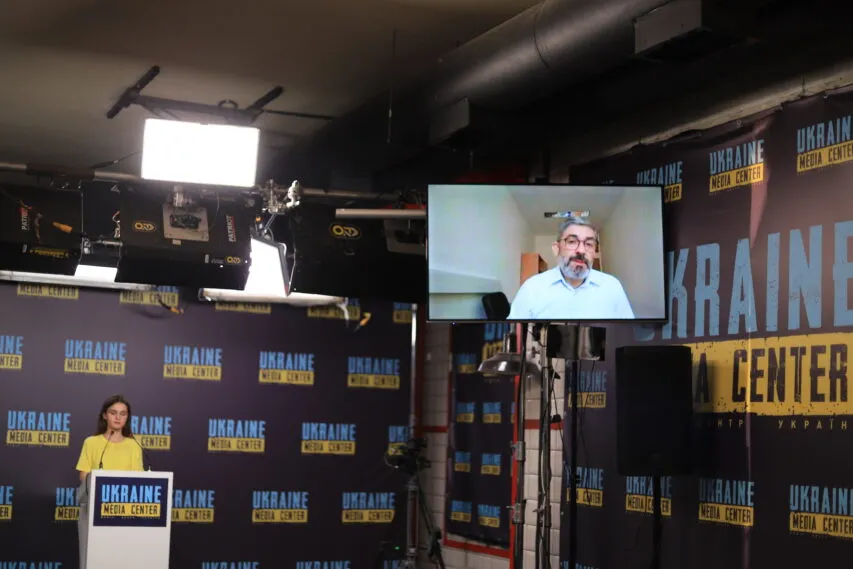 Дмитро Барінов, заступник голови Адміністрації морських портів із взаємодії з органами влади у Медіацентрі Україна, 3 серпня
August 3, 2022, 13:55
"Seaports will bring a billion dollars to Ukraine every month, if their work can be resumed," Deputy Head of Seaports Administration Barinov
If Ukrainian seaports start working again, the state will receive about a billion dollars every month, Dmytro Barinov, Deputy Head of the Seaports Administration in Charge of Government Relations said at a briefing at Media Center Ukraine.
"Farmers will receive this money and will be able to purchase fuel, fertilizers and seeds. Port operators will receive money for unloading or loading ships. And the world community will receive much-needed Ukrainian agricultural products," — Dmytro Barinov said.
According to Barinov, the successful departure of the first vessel carrying grain from Odesa can give a start to the full operation of Ukrainian ports. After all, the transportation market in the Black Sea is currently attractive for shipowners.
"Freight rates are high and shipowners can make money. If the shipowner sees that it is safe, then why not," — the Deputy Head of the Seaports Administration said.
As reported, on August 1, for the first time since the beginning of the full-scale invasion, a ship carrying Ukrainian grain left the port of Odesa. There were more than 26,000 tons of corn on board the Razoni bulker. Sierra Leone-flagged Razoni is bound for the port of Tripoli.
Read more: https://mediacenter.org.ua/news