Back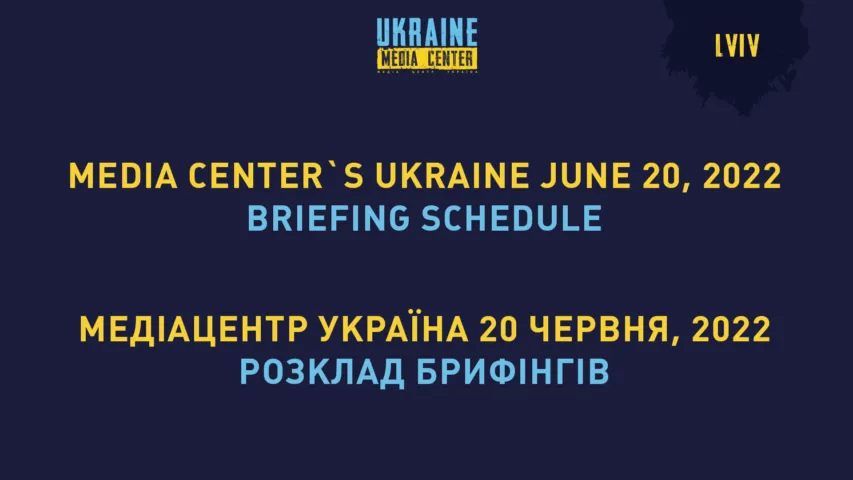 June 19, 2022, 15:45
SCHEDULE OF MEDIA CENTER UKRAINE EVENTS (LVIV, 32 RYNOK SQUARE) FOR JUNE 20
11:00 AM – Oleksandr Merezhko, Chair of the Foreign Policy and Interparliamentary Cooperation Committee of the Verkhovna Rada of Ukraine (online)
Relevant topics:
results of the third meeting in Ramstein;
results of visits of foreign politicians and diplomats to Ukraine;
Ukraine's EU candidacy prospects;
expectations from the EU summit on June 23–24.
11:30 AM – Olga Trofimtseva, Ambassador at Large with the Ministry of Foreign Affairs of Ukraine, Coordinator of the Exporters and Investors Council (online)
Relevant topics:
grain exports from Ukraine, options for addressing the grain crisis;
the ban on energy exports;
lifting of the import duty – the impact on export and import business and profits of the Ukrainian manufacturers;
the general condition of Ukraine's exports, and export opportunities for businesses.
1:00 PM – Anka Feldhusen, Ambassador Extraordinary and Plenipotentiary of the Federal Republic of Germany to Ukraine (online)
Relevant topics:
The European Commission proposed to give Ukraine EU candidate status: What does it mean?
Why did Germany support Ukraine's EU candidacy?
Supplies of German weapons to Ukraine.
The Media Center will function as a co-working space from 10:00 AM to 6:00 PM.
Contact phone:
+38 067 652 91 97
Read more: https://mediacenter.org.ua/news