Back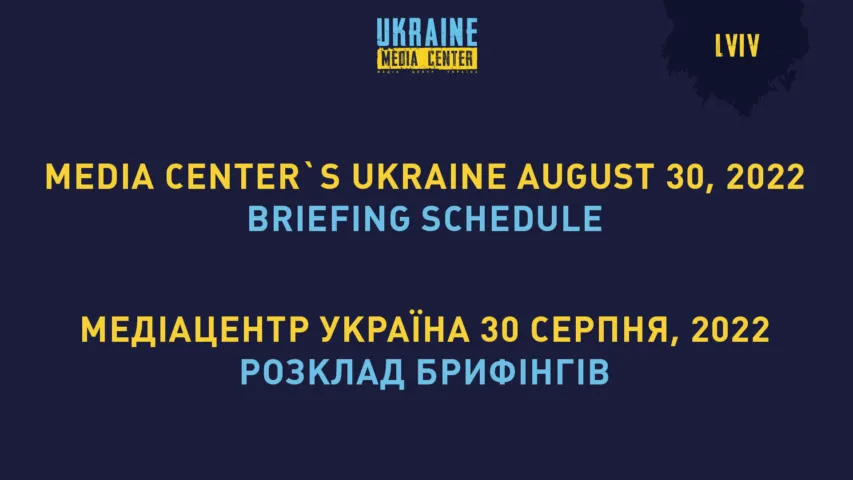 August 29, 2022, 18:15
SCHEDULE OF MEDIA CENTER UKRAINE EVENTS (LVIV, 32 RYNOK SQUARE) FOR AUGUST 30
12:00 PM — Natalia Alekseeva, Manager of the Executive Committee of the Lviv City Council
Ivan Movchan, Vice Rector of Lviv State University of Life Safety
Briefing entitled: Special wartime security exercises were attended by several thousand officials and city residents
1:00 PM — Natalia Humeniuk, Head of the United Coordinating Press Center of Security and Defense Forces of the South of Ukraine (online)
Topics of focus:
– Operational situation in the south of Ukraine
– Counteroffensive of the Armed Forces of Ukraine in Kherson region.
2:30 PM — Olha Kovalchuk, Police Captain, Head of the Department of Juvenile Prevention at the Crime Prevention Directorate of the Main Directorate of the State Police of Ukraine in Lviv region
(In person)
Topics of focus:
– Additional security measures for September 1, police recommendations for mass events
– Recommendations for parents of schoolchildren
– Police visits to schools and educational institutions.
The Media Center will function as a co-working space from 10:00 AM to 6:00 PM.
Contact phone:
+38 067 652 91 97.
Read more: https://mediacenter.org.ua/news