Back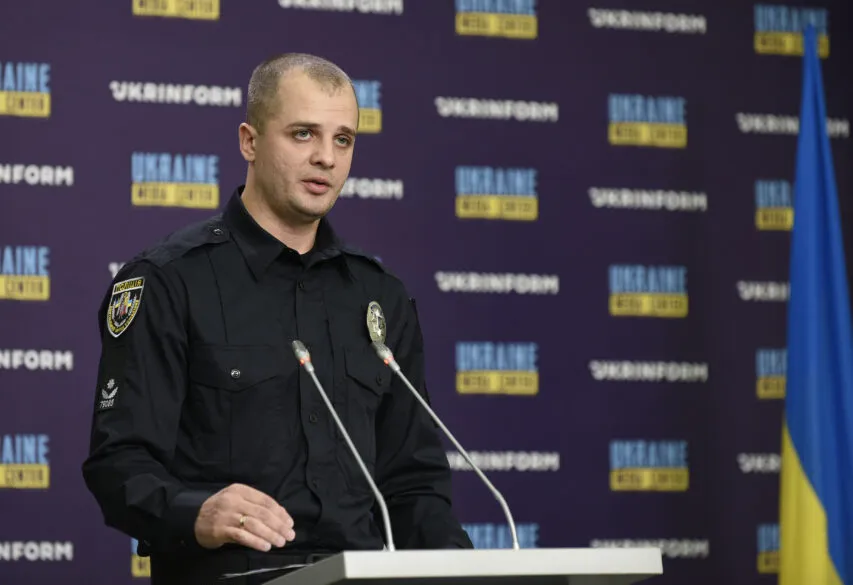 Yaroslav Shanko, Deputy Head of the Juvenile Prevention Directorate of the National Police, Media Center Ukraine – Ukrinform
September 20, 2022, 16:27
Safety Educator Project: a New Specialist Recruitment Wave Started in Ukraine
The Safety Educator project's goal is to create safe education space for children, improve partnership and communication among police, rescuers, educational institutions, communities, and parental and school students' body self-government.
Yaroslav Shanko, Deputy Head of the Juvenile Prevention Directorate of the National Police, stated this at Media Center Ukraine – Ukrinform.
Sixteen municipalities in nine oblasts of Ukraine joined this project. By now, 17 specialists have completed their training at the National Academy of Internal Affairs and started working at 49 educational institutions.
"Project participants – the safety specialists – received positive feedback from local governments and school students. Up to 1,500 school students are assigned to a safety specialist; each specialist is responsible for one to three institutions," the police officer explained.
A Safety Educator is a civilian who has received appropriate training. Their goal is to detect and terminate violations of laws in educational institutions, take part in preventive measures, and make proposals to improve the safe education environment.
A new wave of recruiting specialists has just started, and any region can join.
In an educational institution, a Safety Educator is expected to draw up a profile of the institution, develop a safety passport, and invite competent authorities if they believe that some aspects need improvement.
Read more: https://mediacenter.org.ua/news