Back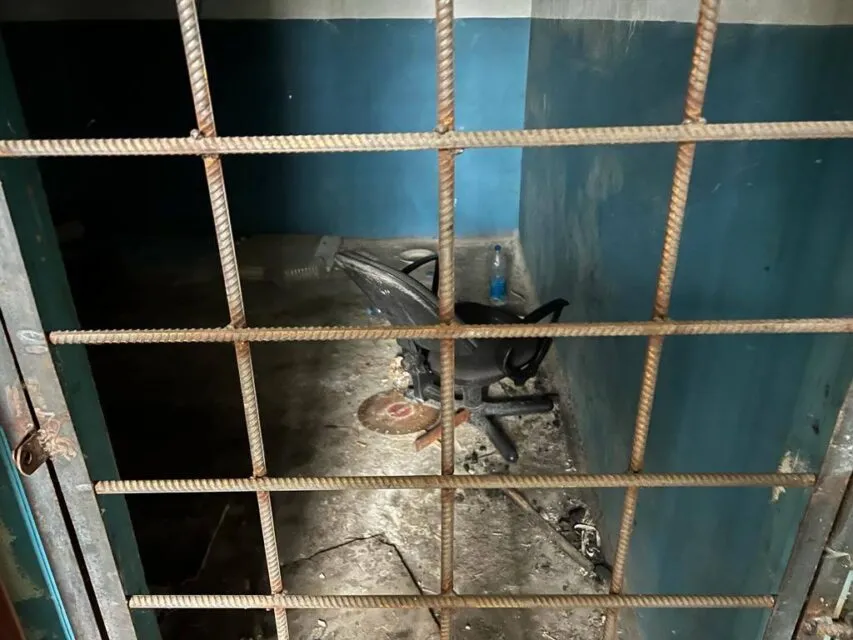 The photo from open sources
April 27, 2023, 15:21
Russians most often resort to electric shock torture while interrogating and tormenting civilians – Researcher at the ZMINA Human Rights Center
The ZMINA Human Rights Center representative announced this information during the presentation of a study on torture and ill-treatment of civilians in the Ukrainian territories under russian occupation at the Ukraine Media Center – Ukrinform.
In particular, Borys Petruniok, a researcher at the ZMINA Human Rights Center, said that the study found that in April and May 2022, Russia began to apply filtration measures to the civilian population actively, selecting specific categories of citizens whom it considered disloyal and dangerous.
"Joint Forces Operation veterans, former military personnel and their families, patriotic civil society activists, Euromaidan protesters, for example, or any civilian volunteers are the common victims. They could be representatives of local self-government, local authorities, police, or simply informal leaders in the communities holding some kind of authority. All of these people were purposefully detained, interrogated, and tortured by the russians," the researcher noted.
Other than that, during the study presentation, information on Ukrainians being most frequently subjected to electric shocks was made public.
In addition, various cases of beatings were reported as very common: hitting with hands or feet, metal or plastic pipes, wooden bats, or special police batons. The victims were also subjected to constant psychological pressure, witnessed the torture of others, and became victims of various forms of intimidation.
"Virtually all russian units are involved in these interrogations and torture in various ways. The russian federal Security Service tends to carry out police duties in the occupied territories. But at the same time, military units and units of the so-called "Luhansk People's Republic" and "Donetsk People's Republic" are also involved in these crimes. Our respondents quite often talk about the greater brutality at the hands of foreign ethnic group representatives, i.e., the so-called Caucasians or Buryats. The unpredictability and greater acts of cruelty are sometimes mentioned as a case on the part of the so-called 'LPR' and 'DPR'. But in general, the situation can be very different from one locality to another," added Borys Petruniok.
It should be noted that experts of the ZMINA Human Rights Center collected information on the torture of civilians from February 2022 to March 2023 in Kyiv, Kharkiv, and Kherson Oblasts. Thus, during this period, 345 such cases were recorded.
Of these, 300 cases were recorded according to the Berkeley Protocol from open sources, and another 45 cases were documented through in-depth interviews with victims and witnesses of torture during field missions to the Kharkiv, Kyiv, and Kherson regions.
Read more: https://mediacenter.org.ua/news