Back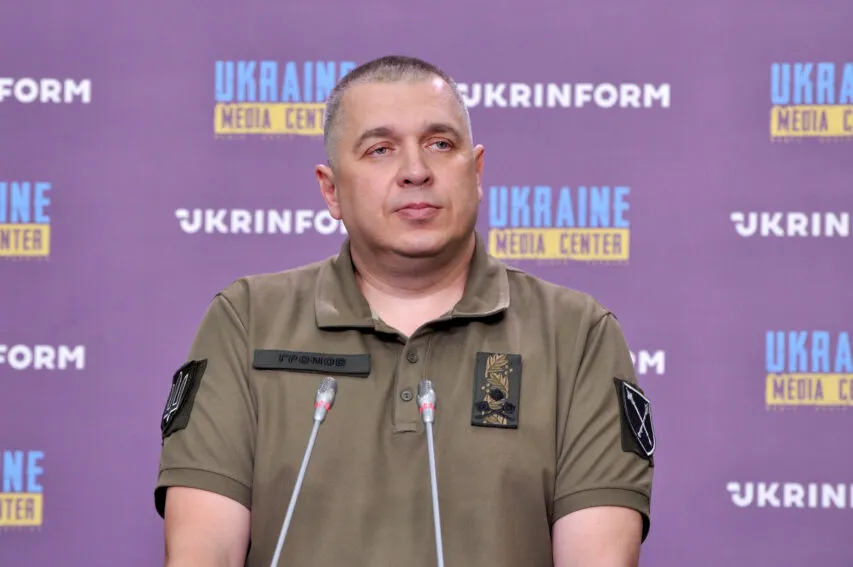 Олексій Громов, Медіацентр Україна - Укрінформ, 30 червня
June 30, 2022, 16:03
russians leave Snake Island unable to withstand Ukrainian Armed Forces' onslaught — General Staf
The General Staff of the Ukrainian Armed Forces confirmed the information that the russian occupiers had left the Snake Island. The General Staff is sure that the enemy could not withstand the attacks from the defenders of Ukraine.
Oleksii Hromov, Brigadier General, Deputy Head of the Main Operations Directorate of the General Staff of the Armed Forces of Ukraine made this statement at Media Center Ukraine — Ukrinform.
"Unable to withstand the fire of our artillery, the strikes of missile forces and aviation, the russian invaders left the Snake Island. However, the occupier continues efforts to seize Donetsk and Luhansk regions, efforts to hold captured areas of Kherson and Zaporizhia regions, efforts to create conditions for an offensive in Kharkiv and Mykolaiv regions," — the Brigadier General said.
Currently, the situation along Volyn, Zhytomyr, and Kyiv axes remains under control, and no signs of an enemy advance were detected. The enemy's activities are focused on reconnaissance and demonstrative actions.
Along Chernihiv, Konotop, and Sumy axes, the enemy's activity focused on airstrikes, mortar attacks, and aerial reconnaissance with a violation of our country's airspace.
"russia continues trying to establish full control in Lysychansk area. Fierce fighting has been going on in the area of ​​the Lysychansk oil refinery for the past few days. Our soldiers are firmly holding the defense, but the enemy, despite heavy losses in personnel and equipment, is trying to take control of this area," — Oleksii Hromov said.
Along Bakhmut axis, the russians have an advantage in artillery, so they managed to push back the Ukrainian Armed Forces and establish control over Komyshuvakha, Hirske and Zolote. Fierce fighting continues in this direction as well.
Read more: https://mediacenter.org.ua/news