Back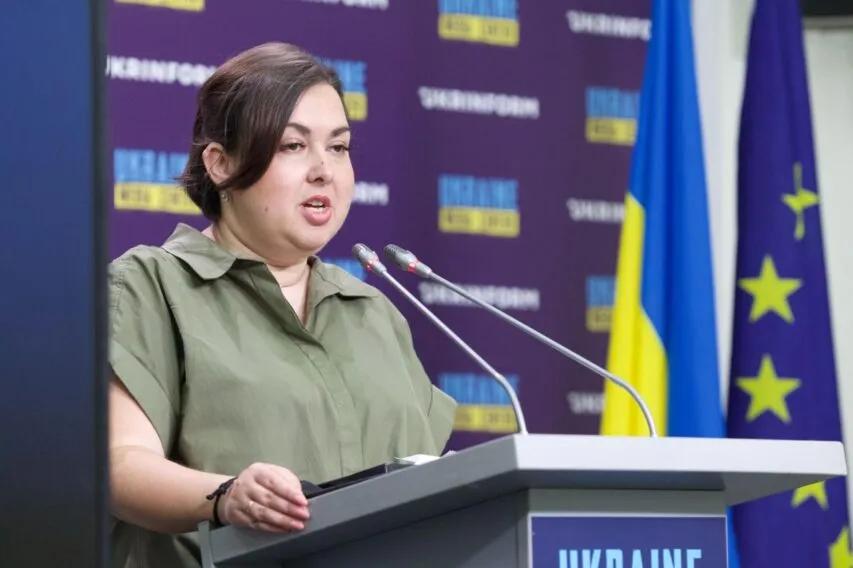 May 30, 2023, 13:20
russians follow six scenarios when committing crime of deportation and forced relocation of Ukrainian children – Daria Herasymchuk
Today, the russians are implementing a genocidal policy against Ukrainian children in a number of forms. They commit various crimes, particularly, the crime of deportation and forced relocation is committed via six scenarios.
Daria Herasymchuk, Commissioner of the President of Ukraine for Children's Rights and Rehabilitation, made this statement during a briefing at Media Center Ukraine – Ukrinform.
"In short, the russians first kill the parents and then kidnap the children. They separate the children from their parents during the filtering operations. They take children away from their biological families, depriving them of their parental rights for reasons they make up. The russians never allow the Ukrainian side to take children from institutional care to safe territory. Instead, they create an absolute humanitarian crisis, when children are left with nothing, and then they are relocated," she said.
Daria Herasymchuk noted that one of the most widespread scenarios is when the russians, having created absolutely unsuitable conditions for children to live in the occupied territories, offer parents to allegedly voluntarily sign consent for the so-called rehabilitation in russian camps.
"Of course, no one returns the children after that. And I say forced, because often parents had no other choice, no other option to avoid signing such a piece of paper. Because, once again, they are very often threatened by the fact that otherwise their child will simply be taken away, depriving them of parental rights and that's it, the child will never return," she explained.
At the same time, the Commissioner for Children's Rights says that the analyzed data suggested a sixth scenario used by the russians to deport and forcibly relocate Ukrainian children.
Thus, according to her, the russians conduct compulsory medical check-ups of children in the temporarily occupied territories, during which a completely healthy child suddenly receives a diagnosis that requires treatment or rehabilitation in the russian federation.
"And accordingly, the pressure on the parents comes again. So if you don't let the child go, we will take the child away from you, you will simply never see them again. In this way, the russians are even selecting our children that they will take away."
Read more: https://mediacenter.org.ua/news