Back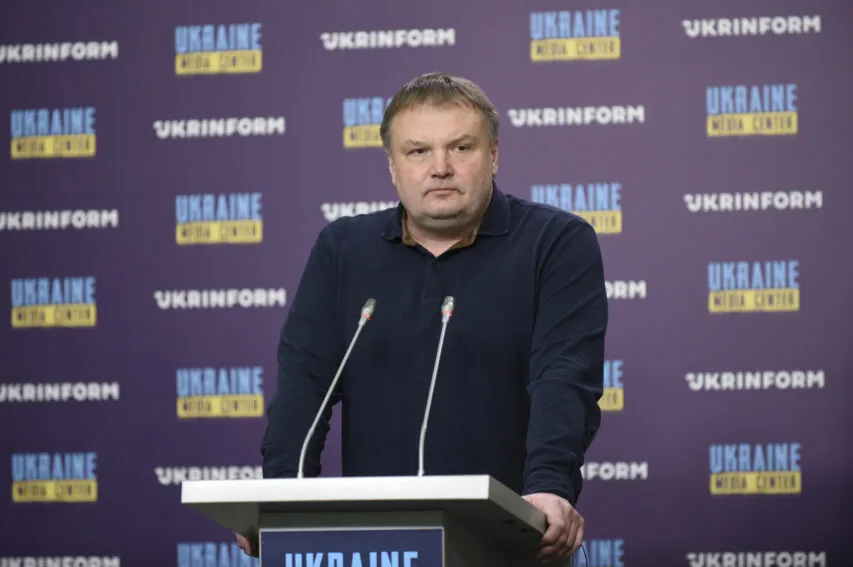 Vadym Denysenko, Executive Director of the Ukrainian Institute for the Future, Media Center Ukraine
November 22, 2022, 15:56
russians Believe in the Myth That the Authorities Have a "B" Plan Stipulating the Mobilization and Surrender of Kherson — Executive Director of the Ukrainian Institute for the Future
Most russians now believe that mobilization in the russian federation and surrender of Kherson are a part of a certain "B" plan that the russian authorities allegedly have. Vadym Denysenko, Executive Director of the Ukrainian Institute for the Future, expressed such an opinion during the briefing in Media Center Ukraine.
"russians adopted the mobilization and answered themselves to the question of why it was needed. They told themselves that they needed mobilization to end the war as soon as possible. They told themselves the same after Kherson. They began to tell themselves that the authorities have a "B" plan which provides for mobilization and, among other things, provides for the surrender of Kherson, because they "saved their guys." I think they will realize that there is no "B" plan, but it will reach them in a few months," Vadym Denysenko explained.
The Executive Director of the Ukrainian Institute for the Future believes that now russians are trying to invent a myth that the russian authorities can continue to conduct attacks, that everything will be fine. At the same time, a large number of them understand that everything goes wrong and not as promised by the authorities.
"This is a kind of political schizophrenia, when you have two directly opposite thoughts in your head at the same time and you get along with them. Now the absolute majority of russians get along with the idea that both mobilization and Kherson are a "B" plan, which will enable them showing us what is what on other fronts soon. It takes time for them to understand that there is no such a plan," Vadym Denysenko said.
Read more: https://mediacenter.org.ua/news