Back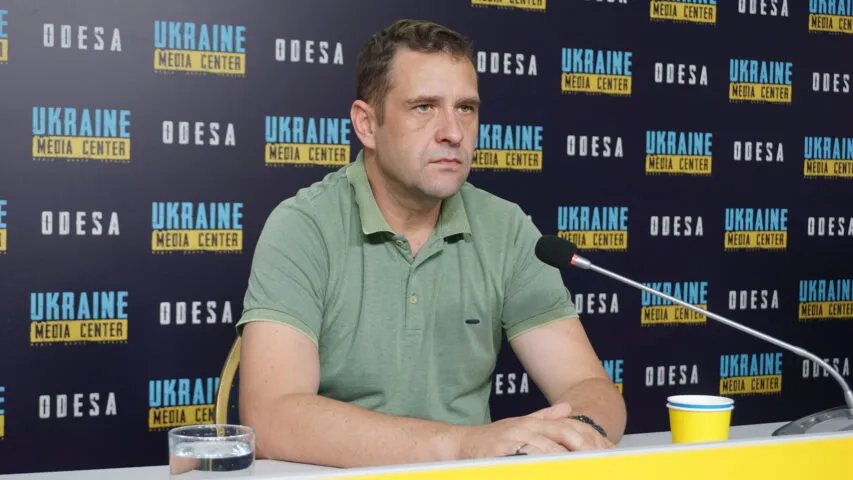 Photo by Media Center Ukraine – Odesa: Borys Babin, expert of the Association of Reintegration of Crimea
September 12, 2023, 15:08
Russians and their troops in Crimea are suffering from a deep fuel crisis – Expert
The clone fake company of the Ukrainian Chornomornaftogaz, created by russia after the occupation of the peninsula, which was powered by the so-called "Boyko towers" returned by Ukraine, produces almost nothing. This was stated by Borys Babin, expert of the Association of Reintegration of Crimea, at a briefing at the Media Center Ukraine – Odesa.
He noted that back in the fall of 2022, the occupiers stated that this clone of Chornomornaftogaz, which produced gas from fields on the Black Sea shelf, produces almost nothing.
"And today, the occupiers are "switching" Crimea to gas supplies from Gazprom to meet the needs of the military. Because there is a fuel crisis in Crimea for civilians. All the fuel they used to produce is used for aggression. The railroad is also loaded with military equipment. Civilians are switching to gasoline and diesel, and the aggressor has to reserve some fuel to meet the needs of these people," – the expert added.
In his opinion, such "symptoms are harbingers of military defeat".
Also, in his opinion, the deposits served by the so-called "Boyko towers" are promising for further development of mineral production, and they will be able to meet the needs of the de-occupied Crimea.
"However, there is a question whether these towers are in working order. According to the intelligence materials, it seems that they are not very damaged. But for 9 years, these structures were used as they were, and then there was another year of downtime, because there was no civilian staff there," – the expert noted.
Read more: https://mediacenter.org.ua/news