Back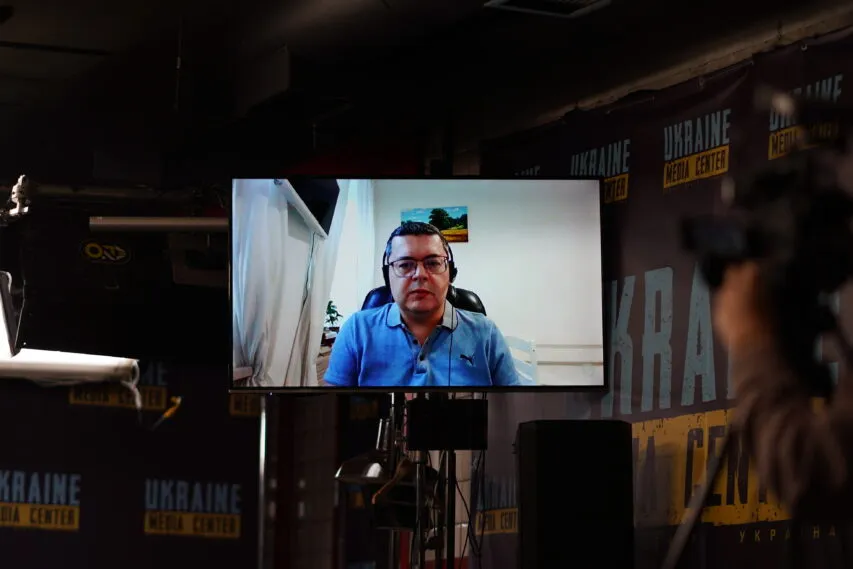 Oleksandr Merezhko, Head of the Foreign Policy and Interparliamentary Cooperation Committee of the Verkhovna Rada of Ukraine, Media Center Ukraine
October 17, 2022, 12:35
russian special services can use Ukraine's visa-free regime with belarus in their interests — Oleksandr Merezhko
Ukraine needs to implement a visa regime with belarus, as this is a matter of national security, Oleksandr Merezhko, Head of the Foreign Policy and Interparliamentary Cooperation Committee of the Verkhovna Rada of Ukraine said at a briefing at Media Center Ukraine.
"We need to protect ourselves and our security from the abuse of the visa-free regime by the belarusian authorities. Moreover, we all understand that now the belarusian government is closely controlled by the aggressor state, russia. That is, the russian special services can use the visa-free regime in their interests. And we have to take it into account. And in my opinion, the visa regime should still be introduced," — Oleksandr Merezhko explained.
According to Merezhko, sometimes it is not only difficult to establish diplomatic relations, but also to break them off. However, in his opinion, the issue of severing diplomatic relations with belarus should be dealt with.
"If, for example, we terminate diplomatic relations, this does not mean at all, again in terms of international diplomatic law, that consular relations cease to exist. That is, consular relations may still exist, within the framework of which we can protect the rights and interests of our citizens who are on the territory of belarus. That is, international law has a certain toolkit that allows us to protect the rights of our citizens, and we must also think about this, how, in what form and when to do it," — Merezhko added.
Read more: https://mediacenter.org.ua/news