Back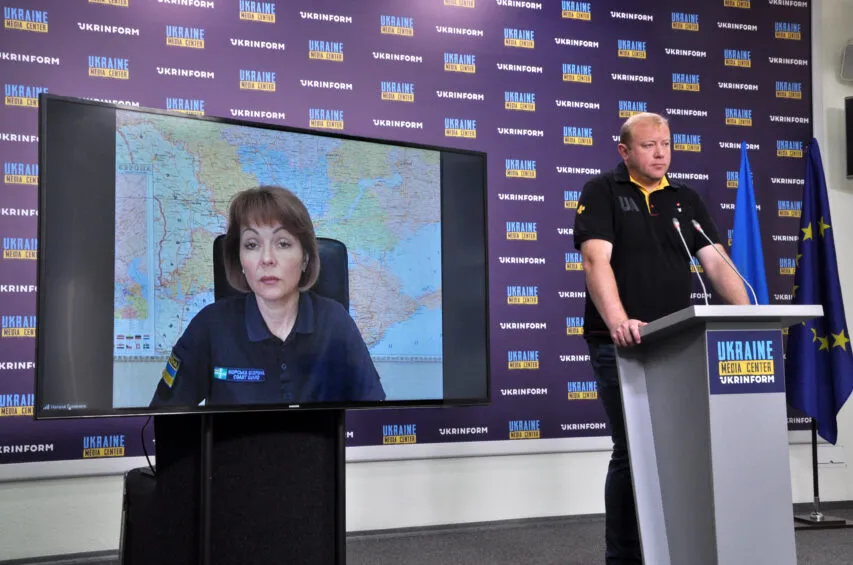 Наталя Гуменюк, начальник об'єднаного координаційного пресцентра сил оборони півдня України, Медіацентр Україна - Укрінформ, 1 серпня
August 1, 2022, 14:03
"russian invaders Regroup Forces near Kryvyi Rih; Ukraine's Armed Forces in Control of the Situation," South Defense Forces
In Kherson Oblast, Ukraine's Armed Forces control logistical and transportation arteries with artillery fire. It has already been confirmed that Ukraine's defensive forces destroyed a special train russia tried to bring to resupply its forces. Its further detonation and fire were quite effective for the intervention undertaken.
Natalia Humeniuk, Head of the United Coordinating Press Center of Security and Defense Forces of the South of Ukraine, stated this in Media Center Ukraine — Ukrinform.
"We keep destroying the invaders' depots in this area. Both the air force and the artillery of Ukraine's Armed Forces are doing their best in Kherson Oblast. On the other hand, the foe regroups its forces to intensify its operations at the Kryvyi Rih axis. The stronger shelling here is also a sign of the psychological pressure on this part of our operating zone and the population in the region," she said.
According to Humeniuk, the russian invaders shelled a part of the water reservoir this night. The situation here is complicated and dynamic but remains under the control of the defense forces. However, the enemy can still pursue missile attacks, for instance, on Mykolaiv. They hit and destroyed infrastructure, including healthcare institutions, again.
Read more: https://mediacenter.org.ua/news