Back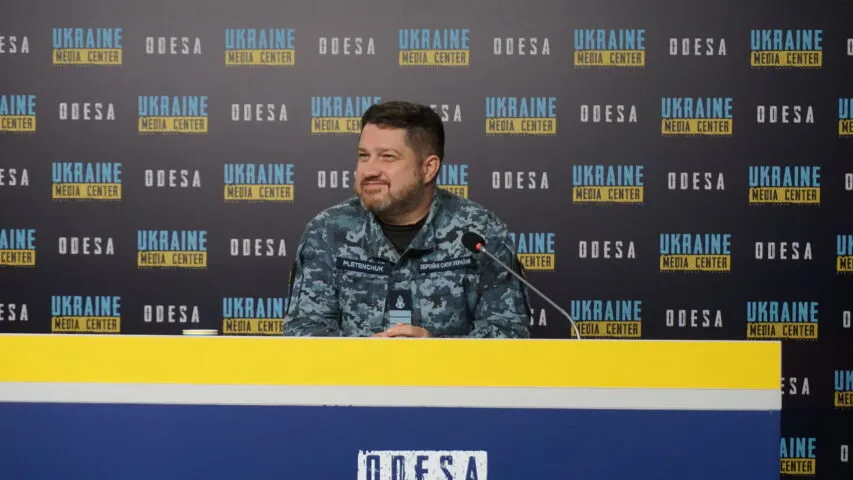 October 10, 2023, 13:25
Russian Black Sea Fleet dispersed in the Black Sea, but it will not prevent missile launches – Ukr Navy
The Russian Black Sea Fleet has been dispersed to protect its ships from Ukrainian attacks. This was announced at a briefing at the Ukraine-Odesa Media Center by Navy spokesman Dmytro Pletenchuk.
According to him, although Sevastopol remains the main base of the Russian Black Sea Fleet, some ships have been relocated to Feodosia and Novorossiysk.
"For quite a long time, the Black Sea Fleet has been used in combat only as missile carriers. That is, in fact, the rest of the ships do not participate in hostilities. But they risk losing them because of our activity. That is why they made the decision to move them to other basing points. First of all, Novorossiysk, because it is the officially recognized coast of the Russian Federation in the Black Sea," Pletenchuk emphasized. Since the latter base is an internationally recognized territory of Russia, the ships are protected by international law, the spokesman said.
However, it is incorrect to talk about a reduction in the capabilities of the Russian Black Sea Fleet, Pletenchuk said, as missiles can be launched at Ukrainian territory from anywhere in the Black or Azov Seas. "The Azov-Black Sea basin can be considered as one basin. The fact that they move their ships between basing points does not change the overall picture. They still have a fairly large grouping, more than 30 warships, the number of missile carriers remains unchanged up to a dozen, and they periodically go on duty," the officer said.
He noted that from time to time the carriers go on duty "empty", without missiles. This can be done to introduce the Navy or to waste resources on monitoring such ships. Pletenchuk also recalled rumors about the possible construction of a Russian Black Sea Fleet base in the occupied territory of Georgia, in Abkhazia, but the Navy has not yet confirmed this information.
Read more: https://mediacenter.org.ua/news