Back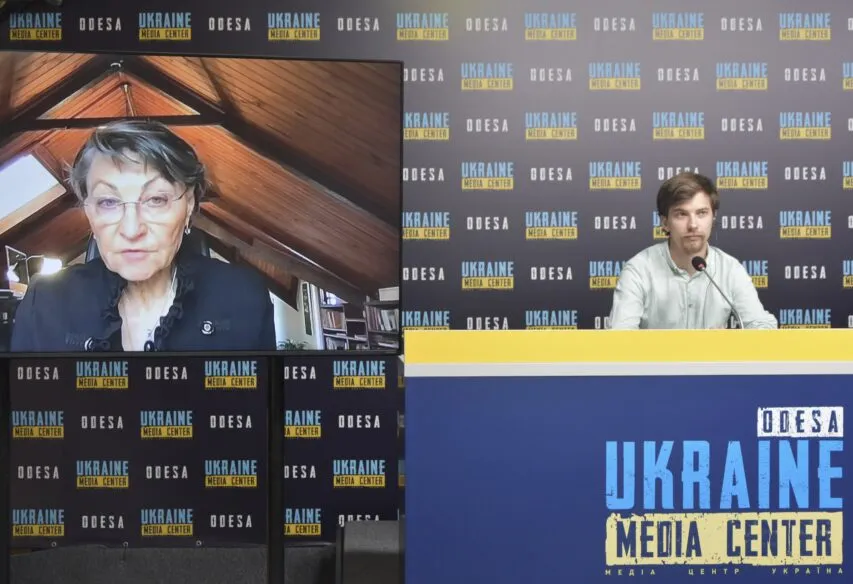 Photo by Media Center Ukraine – Odesa: Iryna Filatova, Africanist, Doctor of Historical Sciences, Professor Emeritus at the University of KwaZulu-Natal, South Africa
June 21, 2023, 15:41
"Russia will supply grain to Africa – as part of a 'grain deal' or directly," –  expert
The Kremlin needs diplomatic support from African countries. This opinion was expressed by Iryna Filatova, Africanist, Doctor of Historical Sciences, Professor Emeritus at the University of KwaZulu-Natal, South Africa, at a briefing at the Media Center Ukraine – Odesa.
"It seems to me that russia will continue to supply grain. Either through an agreement or directly. Russia really needs Africa, it wants to show the world that it enjoys the support of these countries," – Iryna Filatova said.
She recalled that during his last visit to Africa, russian Foreign Minister sergey lavrov promised African states "certain gifts, including free grain supplies."
According to Irina Filatova, "russia is interested in preserving the image of a great friend of Africa."
"The problem is that many African countries remember the colonial past. They feel that russia supported them during the struggle for independence, and therefore they are close to pro-russian narratives about "neocolonial wars," – the expert emphasized.
Read more: https://mediacenter.org.ua/news