Back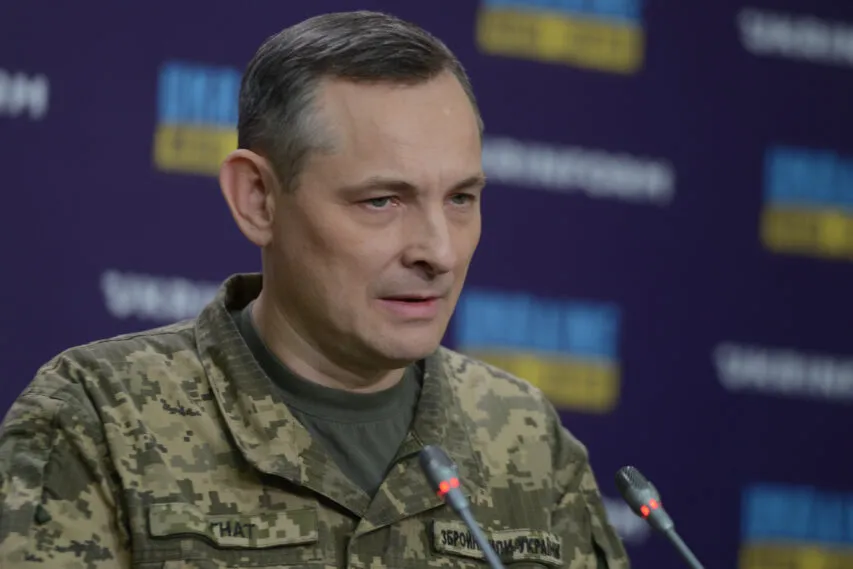 Iurii Ihnat, Speaker of the Air Forces Command of the Armed Forces of Ukraine, Media Center Ukraine — Ukrinform
November 21, 2022, 15:36
russia Uses S-300 Missiles as a Weapon of Terrorism, It Does Not Need Them to Protect Its Airspace — Iurii Ihnat
The enemy uses S-300 missiles as a weapon of terrorism, destroying infrastructure and causing serious consequences for the population. Iurii Ihnat, Speaker of the Air Forces Command of the Armed Forces of Ukraine, made this statement during the briefing at the Media Center Ukraine — Ukrinform.
"Ukraine suffers from russia's missile terror. The enemy uses S-300 missiles at the front line cities destroying private infrastructure. These are weapons that primarily cause serious consequences to the civilian population. The enemy uses S-300 anti-aircraft missiles from long distances, the "accuracy" of these missiles is 30–40 km, this is a very large error when hitting. Thousands of striking elements of such an anti-aircraft missile in a peaceful city cause serious consequences. From the shock wave, small houses such as "Khrushchev-era" houses can be destroyed, and thousands of debris fly at civilians. This is nothing more than a weapon of terrorism, which we also need to fight," Iurii Ihnat said.
The Speaker of the Air Forces Command explained that now russia does not need S-300 missiles to protect its airspace.
"They use them as ballistic missiles; that is, they fly along a ballistic trajectory from a direction of up to 150 km. They produce these missiles, they have a lot of them. They can afford to "dispose" of them in such a way, because they have a large range of air defense facilities, so they do not really need the S-300. They had a need to transfer these missiles to Donbas in order to strike not only the front line cities' infrastructure, but also the positions of our troops. We do not sit and watch this – the Armed Forces do everything they can to destroy them as efficiently as possible," Iurii Ihnat pointed out.
Read more: https://mediacenter.org.ua/news