Back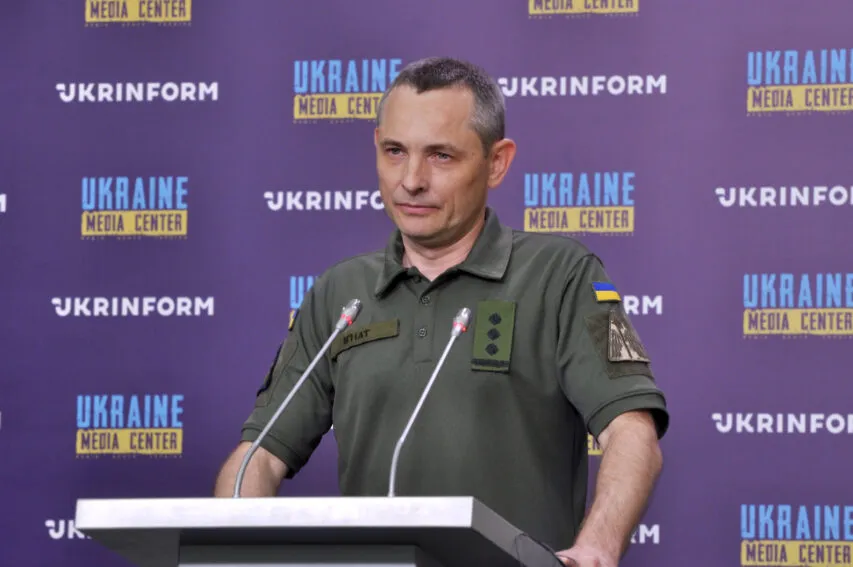 Юрій Ігнат, Медіацентр Україна-Укрінформ, 14 червня
June 14, 2022, 14:39
"russia Skimps on High-Precision Missiles by Launching Obsolete Soviet Equipment against Ukraine," Air Force of Ukraine's Armed Forces
Yuriy Ignat, the spokesperson for the Air Force of Ukraine's Armed Forces, presented this information during his briefing at Media Center Ukraine — Ukrinform.
"Lately, we have observed a trend of russia's skimping on the use of expensive high-precision missiles. Instead, the foe uses old Soviet Kh-59 and Kh-22 missiles more and more often. Kh-22 is an extremely powerful missile with a warhead of 900 kg. It leaves ruins and destruction in its wake. However, its major deficiency is that it is not precise and hits civilian objects often," Yuriy Ignat said.
According to him, the Anti-air Missile Forces of the Air Force downed over 500 air targets, including the foe's cruise missiles, UAVs, airplanes, and helicopters.
"The foe has not been flying over the territory of Ukraine controlled by Ukraine's Armed Forces for two months. russians use helicopters and strike aircraft in the skies above the occupied territory. The Air Force has been preparing for all potential scenarios for eight years of the war. Within hours, a decision was made to deflect Ukraine's aircraft from the enemy's attacks. We also evacuated personnel and managed to protect the core potential of the Air Force of Ukraine's Armed Forces against destruction. The destruction of the Air Force would give the foe full control over the skies up to the Western borders," the spokesperson for the Air Force of Ukraine's Armed Forces emphasized.
Read more: https://mediacenter.org.ua/news