Back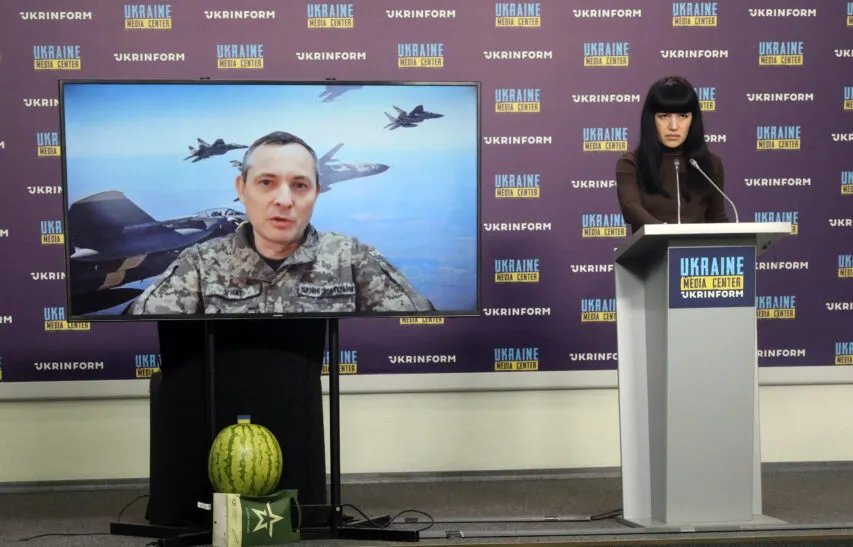 Iurii Ihnat, Speaker of the Air Forces Command of the Armed Forces of Ukraine, Media Center Ukraine — Ukrinform
November 17, 2022, 15:16
russia Significantly Loses Its Missile Potential; 75 Cruise Missiles Were Destroyed in October 15 Alone – Air Forces Command of Ukrainian Armed Forces
The russian missile arsenal is significantly reduced owing to efficient operation of the Ukrainian Air Defense Forces and the defense systems received from Western partners. Iurii Ihnat, Speaker of the Air Forces Command of the Armed Forces of Ukraine, made this statement during the briefing at the Media Center Ukraine — Ukrinform.
"russia loses a lot of potential, in particular, its missiles. During October 15, 75 cruise missiles were destroyed: this is a significant loss of weaponry. We have already received several complexes of NASAMS launchers, IRIS-T as a single launcher, the American Avenger, Aspid, the HAWK system, on which our specialists undergo training. This is what operates effectively already. From our Western partners, we expect to receive "Gepards" which are self-propelled anti-aircraft guns that work quite efficiently against "Shaheds". This is a complex of weapons that we need more and that can significantly reinforce at least certain areas in order to efficiently shoot down everything fired on Ukraine," Iurii Ihnat said.
The Speaker noted that Ukraine has a strong demand for air defense systems, in particular, for more HAWKS, which are enough in the world. According to Iurii Ihnat, Norwegian NASAMS available in twelve countries of the world could be helpful.
"Ukraine urgently needs this: the terrorist state makes massive attacks, they hit people, and we can see the consequences in NATO countries — in Poland. Moldova suffered. We need more means to protect ourselves," Speaker of the Air Forces Command of Ukrainian Armed Forces said.
Read more: https://mediacenter.org.ua/news