Back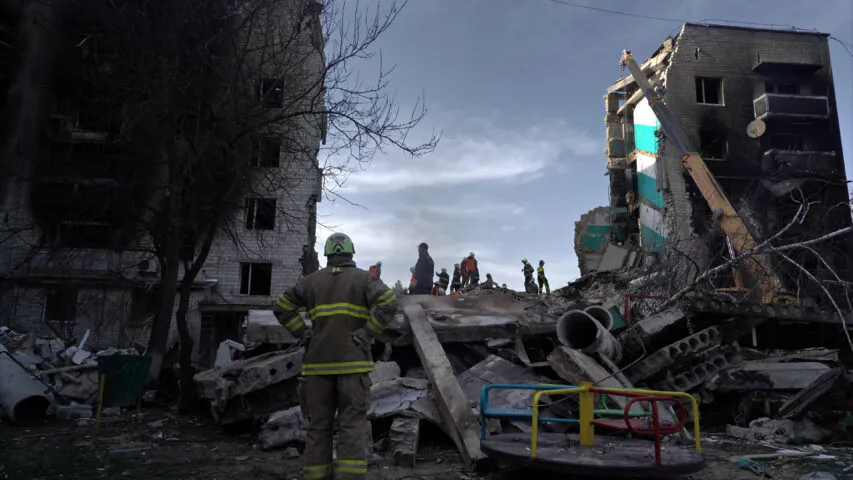 April 15, 2022, 13:56
russia's actions against Ukraine can only be called genocide – Oleksandr Korniyenko
Ukrainian parliamentarians have recognized russia's full-scale war as genocide of the Ukrainian people. The lawmakers voted for the relevant resolution on April 14. Various Ukrainian agencies, such as the Ministry of Foreign Affairs, the Office of the Prosecutor General, and human rights activists, worked on the resolution. First Deputy Chair of the Verkhovna Rada of Ukraine Oleksandr Korniyenko said during a briefing at Ukraine Media Center that each word in the document had been «seriously thought through».
The resolution deals with the crimes of the russian military in Ukrainian cities: Mariupol, Bucha, Kharkiv and others. The authors note that such actions confirm the purposeful desire to exterminate Ukrainians.
«It is important for us, as for the country that is currently under this genocide and suffering from the fact that we have a clear position. Mass atrocities in the occupied territories, premeditated killings of civilians, the creation of conditions that cause suffering and the displacement of not only adults but also children – are all war crimes that are hard to call anything else apart from genocide,» – Korniyenko said.
The Verkhovna Rada will also appeal to the UN, the European Parliament, the Parliamentary Assemblies of the Council of Europe, the OSCE, NATO, foreign governments and parliaments to recognize russia's genocide of the Ukrainian people, as well as crimes against humanity and war crimes in Ukraine.
It will be recalled that Polish President Andrzej Duda and US President Joe Biden have already called russia's aggression against Ukraine genocide. Canadian Prime Minister Justin Trudeau joined Biden's statement.