Back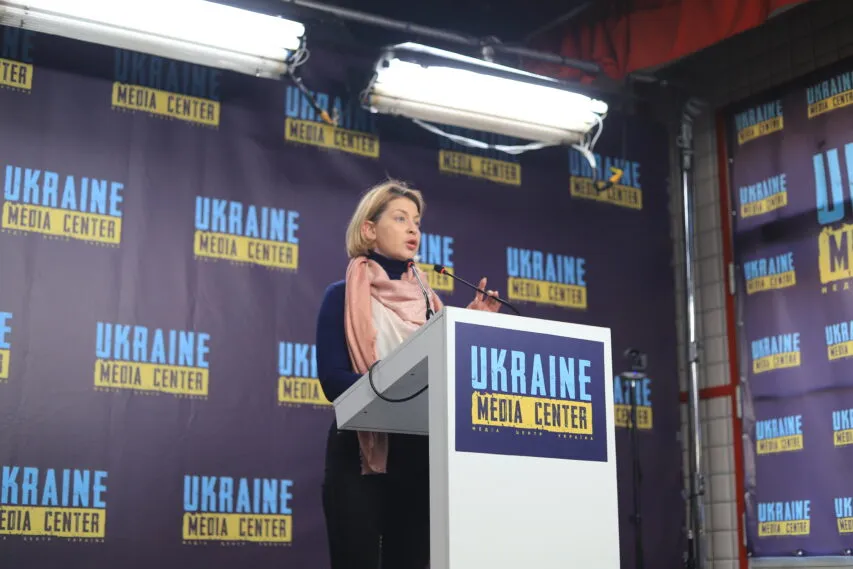 March 20, 2022, 14:35
«Russia Perpetrated All Possible War Crimes over 25 Days of Its War against Ukraine,» Olha Stefanishyna States
During 25 days of the war, russia has perpetrated all possible war crimes within the territory of Ukraine. Olha Stefanishyna, Vice Prime Minister for the European and Euro-Atlantic Integration of Ukraine, stated this at her briefing in Ukraine Media Center. She said that this statement covered all crimes prohibited under the Geneva Conventions.
According to Olha Stefanishyna, these were, first of all, crimes against civilians.
«The russian army, the russian government proved their inability to break the Ukrainian spirit and Ukrainian Army. For this reason, russia started this war of aggression against the people of Ukraine,» the representative of the Ukrainian government stated.
Ms. Stefanishyna added that Ukraine focused its effort on shedding light on these crimes from the first day of the war. For instance, the government works with the International Red Cross and UN system organizations, recording all violations of human rights and all crimes against civilians. The government also documents the responsibility of the russian federation for the failure to abide by the negotiated humanitarian corridor arrangements. For instance, this applies to Mariupol, a city that became the site of the humanitarian disaster due to russia's war against Ukraine.