Back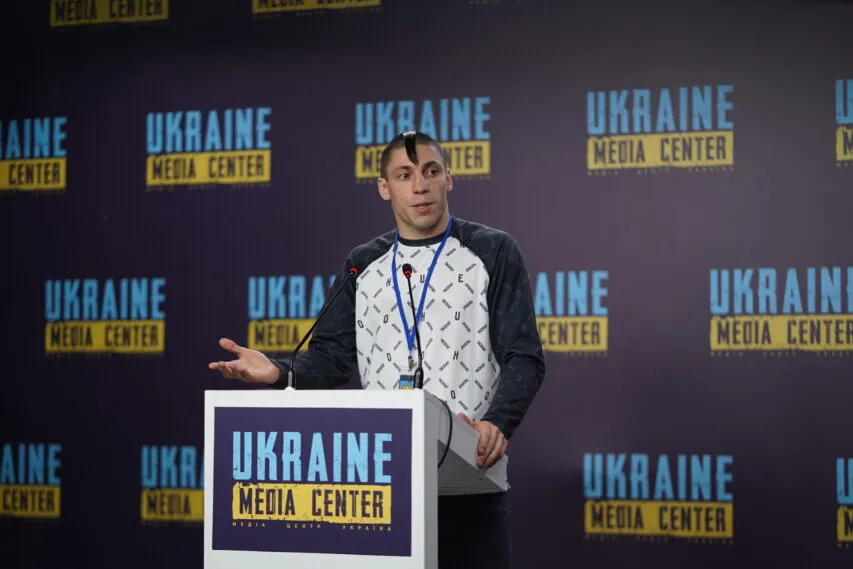 April 15, 2022, 15:35
russia must be expelled from the International Olympic Movement – Ukrainian champions
Member of the Verkhovna Rada Rada of Ukraine, Tokyo Olympics champion in Greco-Roman wrestling Zhan Beleniuk said during a briefing at Ukraine Media Center that the Verkhovna Rada Rada of Ukraine would appeal to the International Olympic Committee with a request to ban athletes from russia and belarus from participating in competitions. The same will be requested from the international sports federations. In addition, the exclusion of citizens of these countries from the governing bodies of sports organizations around the world will be sought.
He says the initiative was taken by the Parliamentary Committee on Youth and Sports. After all, russian athletes are a means of hostile propaganda who openly support russia's aggression in Ukraine on international platforms.
«We can analyze what happened in Bucha, what happened in Hostomel, and what is happening in Mariupol, Kharkiv, near Kharkiv. These are war crimes and russian athletes are actively supporting them», — Mr. Beleniuk added.
Tokyo Olympics bronze medalist in karate Stanislav Horuna also believes that Ukraine is currently fighting not only in the military, but also in the sports area. He says to date, more than 100 of various sports federations have disqualified russians and belorussians, as even the flag or symbols of the aggressor state displayed during the competitions is supporting the war.
«In the reputational sense, admitting participants from russia and belarus to competitions is tantamount for the international community to supporting russian aggression. As for the russian and belarusian athletes themselves, they have disappeared from everywhere for the last 50 days. I haven't heard anything from anyone. They are funded by their governments and are afraid of losing the funding. Therefore, together with their government, they are responsible for the latter's actions. Therefore, I think they are rightfully disqualified,» – Mr. Horuna says.
The Ukrainian athlete added that he would support further elimination of russians from international competitions, and he would initiate such processes himself.
It will be recalled that Stanislav Horuna recently sold his Olympic medal for USD 20,500. The funds will be used to help the Ukrainian army and medics. Currently, the athlete is defending Ukraine as part of the Armed Forces of Ukraine.
Ukraine Media Center. Follow the news via the links below:
Website: https://mediacenter.org.ua/
Twitter: https://twitter.com/CenterUkraine
Facebook: https://www.facebook.com/UkraineMediaCenter/
YouTube: https://bit.ly/3whbxSm 
Telegram: https://t.me/lvivmediacenter