Back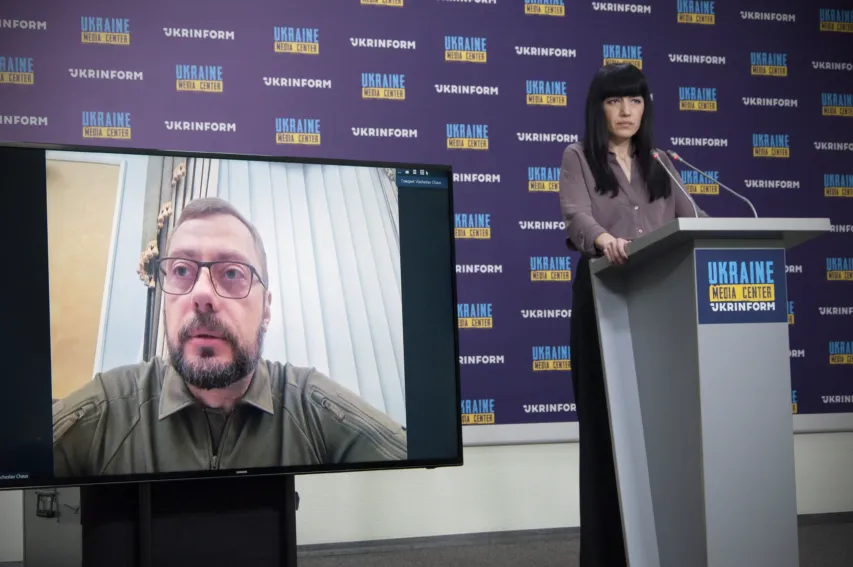 May 25, 2022, 11:51
"russia Keeps Shelling Chernihiv Oblast from Its Territory; the Oblast Is Still Mined," Chernihiv Oblast Military Administration
The enemy keeps shelling border areas of Chernihiv Oblast every day. Missiles fly here from the territory of russia. Fortunately, nobody was wounded or killed over recent days. However, the town of Desna has been attacked lately. We know about 87 killed and 30 wounded by now.
Viacheslav Chaus, Head of Chernihiv Oblast Military Administration, stated this during his briefing at Media Center Ukraine — Ukrinform.
"However, people are coming back despite shelling. A third of the population returned to Chernihiv. That is, one-third of the pre-war population has stayed in the city in the most difficult period, and the same number of people have now returned," he said.
Viacheslav Chaus added that some restrictions on the movement and sojourn of individuals were introduced in Chernihiv Oblast, especially in its border areas. The only goal of these measures was to save people's lives. Invaders left behind a heavily mined territory. There are many officers of the State Emergency Service at work.
"By now, over 25,000 explosive items have already been neutralized in our oblast. It is a colossal quantity. However, we still have much to do. The rescuers have already checked the areas that had been occupied. However, some mines are likely still there," the Head of the Oblast Military Administration emphasized.
Local authorities ask not to visit parks and forests where the enemies were based.
Viacheslav Chaus believes it is too early to discuss the losses. Many expert appraisals and evaluations need to take place to determine the value of the destroyed assets, "Over 3,700 properties, including 3,400 residential, are destroyed or damaged. However, there are also indirect losses, such as the closure of businesses, in addition to direct losses."
According to the OMA Head, healthcare institutions in the oblast have kept working even when shelled. The TB Center and Cardiology Dispensary in Chernihiv have been almost destroyed, "Over the period of the active military aggression, over 500 civilians were killed and more than 1,000 wounded—these are mainly residents of Chernihiv and neighboring towns and villages. But people still find graves of Ukrainians shot and killed by the russians."
Read more: https://mediacenter.org.ua/news