Back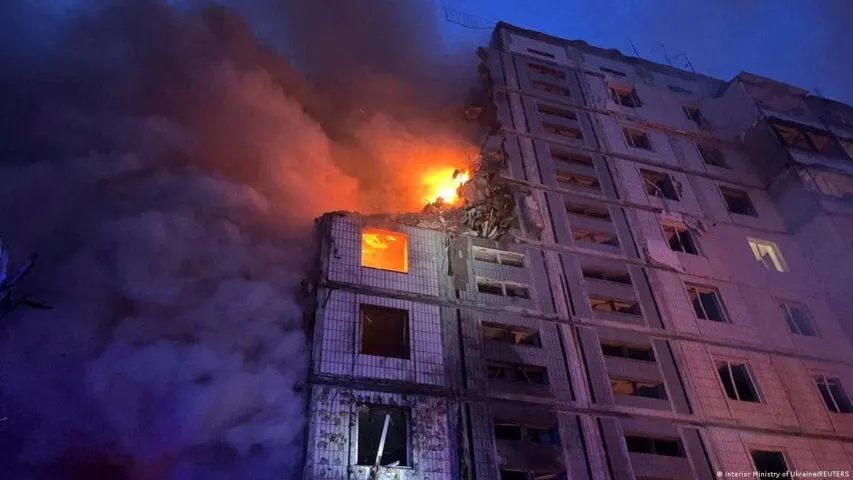 The photo from open sources
May 2, 2023, 16:37
russia hits 14 apartments in Uman building completely destroyed with missile attack – Ihor Taburets
In Uman, an apartment building hit by the russian occupiers on April 28 is currently being examined. Experts will decide whether it can be restored.
Ihor Taburets, Head of Cherkasy Oblast Military Administration, made the relevant report at a briefing at the Media Center Ukraine – Ukrinform.
"A 99-apartment high-rise building has two entrances and nine floors. Currently, 14 apartments have been completely demolished, and there are probably the same number of apartments in poor condition, making living impossible," he said.
In particular, the head of the Cherkasy Regional Military Administration stressed that as of today, 26 people have applied for resettlement.
"All of these people have been accommodated in social and crisis housing, which we have previously prepared for internally displaced persons to reside. They are provided with absolutely full-fledged apartment-type conditions, household appliances, assistance, and all food products," he added.
In addition, Ihor Taburets said that three organizations have started restoring windows in the building that was damaged by the missile strike.
"From the first day, commissions to calculate the damage started working. These are local authorities and the regional state administration commissions. We have now brought its intensified efforts together. As of today, we have a clear estimate of the damage to our facilities. We need to restore about 1,500 windows. Three organizations have started glazing these windows to date."
Read more: https://mediacenter.org.ua/news