Back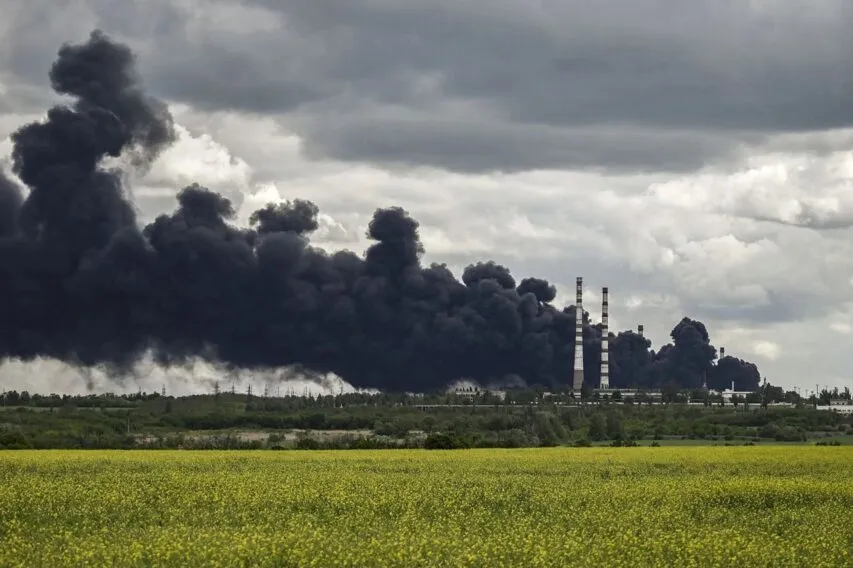 July 20, 2023, 16:10
russia causes environmental damage to Ukraine worth over UAH 2 trillion – Oleksandr Krasnolutskyi
The russian federation's war against Ukraine is causing significant damage to the environment. Today, the overall damage amounts to more than UAH 2 trillion with over 2,500 cases of inflicted losses already recorded.
Oleksandr Krasnolutskyi, First Deputy Minister of Environmental Protection and Natural Resources of Ukraine, voiced these figures during the presentation of a study on the damage that russian armed aggression has caused the environment of Ukraine at Media Center Ukraine – Ukrinform.
"Today, these losses amount to over UAH 2 trillion. More than 2,500 cases of such damages caused to the environment have already been recorded. This includes damages caused to the nature reserve fund, damages caused to water, air, forests, and biodiversity. That is, the State Ecological Inspectorate calculates these losses in all the areas, even in difficult conditions, sometimes despite risks to life," he said.
Oleksandr Krasnolutskyi emphasized that documenting these losses is important in order to make the aggressor country pay for the damage it caused to our environment.
"According to the Peace Formula put forward by our President Volodymyr Zelenskyy, compensation for damages and stopping ecocide is one of the provisions in this peace formula. Therefore, it is a very important component today," he added.
In addition, Oleksandr Krasnolutskyi noted that on June 30 of this year, an international working group was created in the President's Office. Its work encompasses three directions: the first is the evaluation of ecocide inflicted on the Ukrainian environment; the second is the calculation of the damage that occurs; the third is finding international mechanisms to hold the aggressor accountable for the damage it is causing to the environment today.
Read more: https://mediacenter.org.ua/news