Back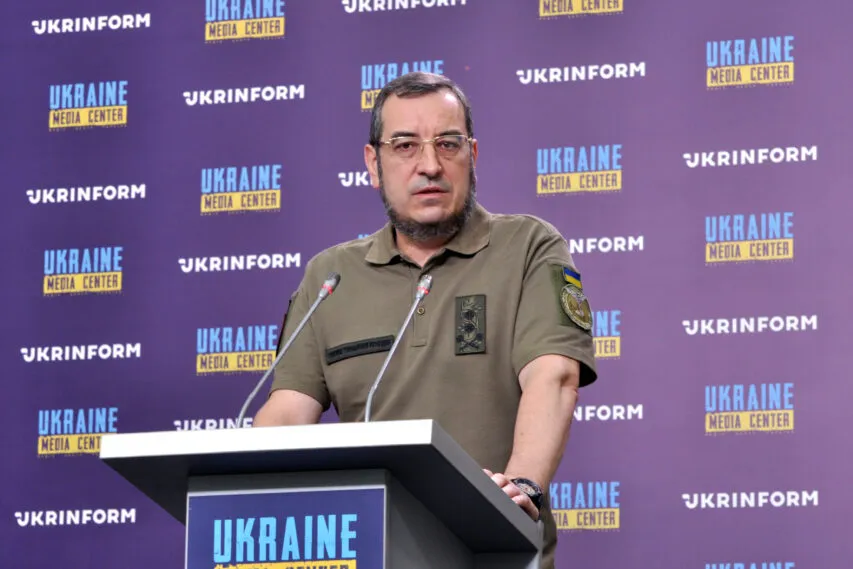 Вадим Скібіцький, представник Головного управління розвідки МОУ, Медіацентр Україна - Укрінформ, 21 липня
July 21, 2022, 15:09
"russia Carries out Its Tacit Mobilization in Three Ways," Defense Intelligence
The war losses by russians are significant but not critical yet for the enemy. This is because they have a large mobilization resource. However, the invader's forces still face some issues. First, they need personnel for combat units; they face a shortage of specialists that require special training, such as drivers and gun aimers.
Vadym Skibitskyi, Representative of the Defense Intelligence of the Ministry of Defense, disclosed this information during his briefing at Media Center Ukraine — Ukrinform.
The Defense Intelligence also reported that the foe lacks personnel in their permanent stations to set up a battalion or battalion tactical group. So now they are formed from different units.
"The mobilization in russia is concealed. They are engaging their army combat reserve to set up rifle battalions. It is supported by clear evidence. There are no medical panels or other procedures; one signs a contract in the enlistment office and goes to the front line," Vadym Skibitskyi said.
Setting up ethnic volunteer battalions is yet another mobilization method applied in russia. The kremlin ordered volunteer battalions to be set up in all federal entities. Each battalion has 500 to 600 soldiers who will fight in Ukraine.
"Mercenaries are widely used in russia as well. These are mainly people from the Middle East; their deployment is contrary to international conventions. Currently, russia does not declare mobilization because they would have to declare war to do so. For the kremlin, it would mean declaring their defeat and failure to implement plans announced earlier," the representative of the Defense Intelligence emphasized.
Read more: https://mediacenter.org.ua/news