Back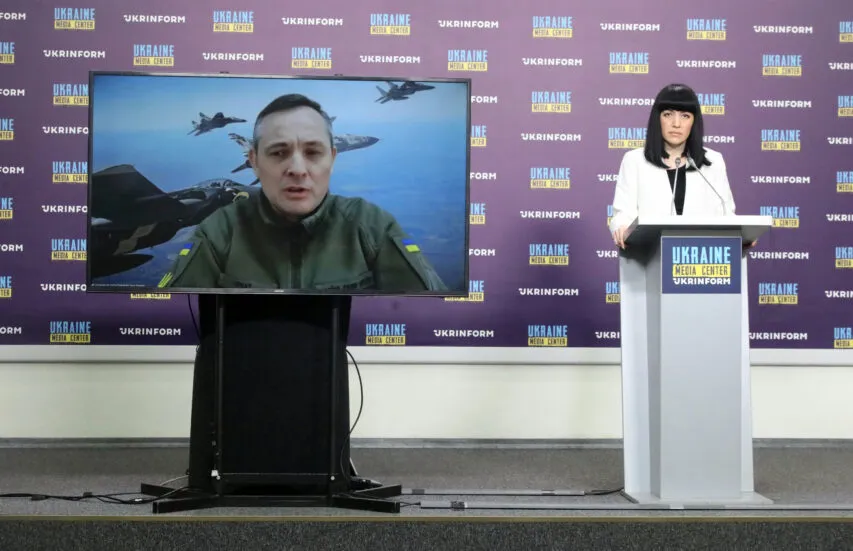 Yurii Ihnat, Spokesperson of the Air Forces Command of the Armed Forces of Ukraine, Ukraine Media Center – Ukrinform
May 2, 2023, 13:24
russia attacks frontline areas with up to 20 guided aircraft bombs daily – Yurii Ihnat
All up-to-date contact line areas are under attack by aircraft carrying bombs. Ukraine already possess systems to hit aerodynamic targets, but the F-16 fighter jets will be the most effective in countering Russian aviation.
It was emphasized by Yurii Ihnat, Spokesperson of the Air Forces Command of the Armed Forces of Ukraine, at a briefing at the Ukraine Media Center – Ukrinform.
"Every day, russia launches up to 20 guided bombs attacking the frontline areas. The munition is recently produced according to russian techniques and sometimes is poorly made. The bombs fly about 70 kilometers and, unfortunately, hit civilian infrastructure, kindergartens, schools, and residential buildings," emphasized Ihnat.
He noted that it is necessary to fight the aircraft carriers, which are Su-34, Su-35, and tactical aircraft, directly.
"Today, we need to reach the enemy targets further than we do. Today, the S-300 missile system is the longest-range Soviet-made system we possess. And there are two Patriot divisions that can hit aerodynamic air targets under ideal conditions up to 150 km, over 100 km, which is an excellent indicator," explained Ihnat.
He expressed his belief that such systems could change the plans of russian aviation and, in fact, de-escalate tension on borders.
"Deployed in the right place and at the right time, the missile complex can shoot down enemy aircraft. Unfortunately, it comes in insufficient quantities. Two divisions of the air defense system have been handed so far, and we are waiting for the SAMP/T anti-aircraft missile system and the F-16 fighter jets pending decision, much anticipated by the Ukrainian army. These are the aircraft to radically change the course of the war, given that it can counteract russian aviation on a particular front line."
Read more: https://mediacenter.org.ua/news