Back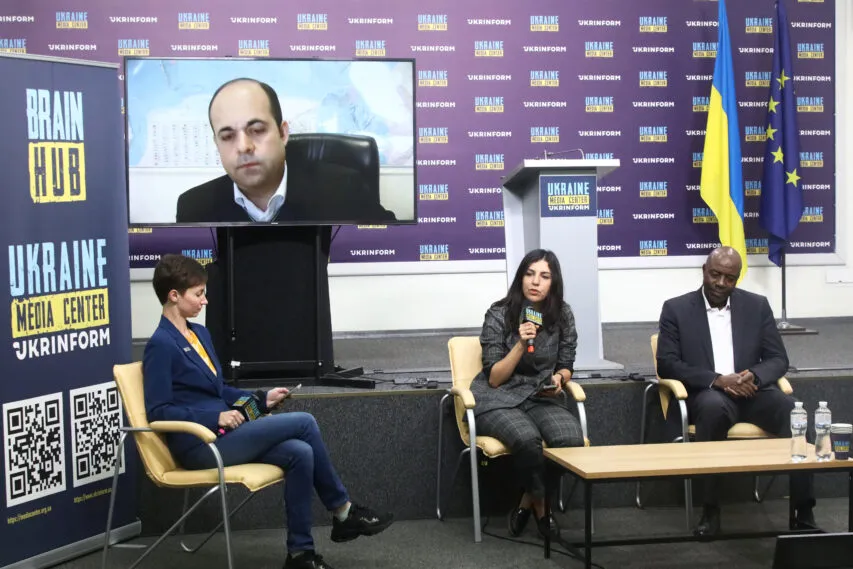 October 13, 2023, 15:35
russia allocates millions of dollars on propaganda to spread anti-Ukrainian and anti-Western narratives in African countries
russia has been working systematically and for a long time, including its interference with disinformation campaigns in Africa, using quite significant administrative, diplomatic, informational, and, above all, financial resources.
It was emphasized by Maksym Subkh, Special Representative of Ukraine for the Middle East and Africa during a discussion within the BrainHub framework— the country's main discussion platform at the Media Center Ukraine – Ukrinform.
"Many campaigns funded by Russia include the opening of correspondent offices, which is what is meant in terms of legal, Russian advances propaganda in Africa, and cooperation between the offices of the so-called "Rossotrudnichestvo" on gaining influence in the African continent. For your understanding, these are millions of dollars in terms of dollars spent from the budget of Russia to push its propaganda of anti-Ukrainian and anti-Western narratives in favor of Russia's interests," emphasized Maxim Subh.
According to him, Russia is doing this primarily to undermine the security of African countries, with an emphasis on those countries where Russia has not historically been represented. These countries are mainly in the western and southern parts of Africa.
BrainHub is the country's main discussion platform created by Media Center Ukraine – Ukrinform. It brings together experts from the state and civil society sectors. BrainHub hosts intellectual discussions around the issues of the post-war reconstruction of Ukraine. It's the birthplace of the best ideas that will become the foundation for the road map of Ukraine's reconstruction in all sectors: economy, infrastructure, education, agriculture, security, digital, etc.
Read more: https://mediacenter.org.ua/news