Back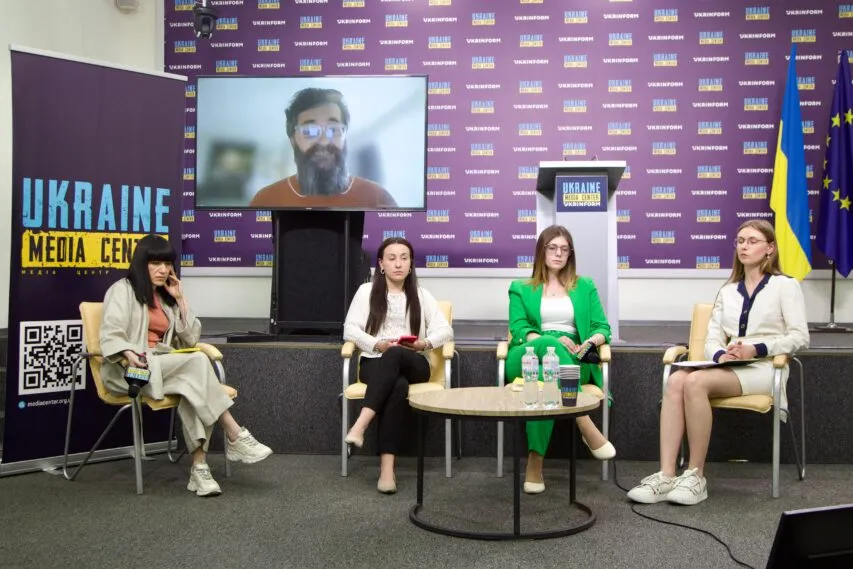 Media Center Ukraine – Ukrinform
May 23, 2023, 15:41
russia actively uses the method of information distortion to build its fictitious representation of reality – research on russia disinformation and propaganda campaign
The teams of VoxCheck (Vox Ukraine NGO), Detector Media, Internews Ukraine, Institute of Mass Information, TEXTY media outlet, and Ukrainian Helsinki Human Rights Union, with the support of DT Institute, investigated russia's systematic use of disinformation and propaganda as a tool of hybrid warfare in Ukraine after the launch of the full-scale invasion of the country in February 2022.
The report provides evidence of the systematic use of disinformation to violate human rights.
"The study we are talking about today is designed to show that disinformation actually violates human rights. It violates the right to access unbiased, expanded information and therefore affects decision-making, as well as people's lives and health. Of course, these are the most common and sensitive propaganda narratives of hostile disinformation. These include the dehumanization of Ukrainians, fake narratives related to health, public health, and the lives of Ukrainians, those related to security, and how the fighting is conducted, who is acting aggressively, and fake news related to Western control," said Svitlana Slipchenko, VoxCheck Project Manager.
During the presentation of the study at the Media Center Ukraine – Ukrinform, certain cases, and russia's narratives, including those spreading over the temporarily occupied territories and in areas where active hostilities are taking place, were discussed.
Thus, Lesia Bidochko, an analyst at the Detector Media Research Center NGO, emphasized that russia creates a particular illusion of a distorted reality, a very convenient and relevant one for the aggressor country currently. She gave an example of russian narratives that were actively spread in the temporarily occupied territories of Ukraine.
"My team and I studied vivid examples of how russia showed the danger of evacuating the population living in the area of active hostilities at the time. That is, russian propaganda in telegram channels created a story that allegedly shows that Ukraine does not care about its own citizens living there, but russia is the one trying to set them free, and therefore it is dangerous to agree to the evacuation of Ukraine is conducting," she said.
In addition, Lesia Bidochko cited one of the recent examples of russia's disinformation campaign.
"One of the recent examples is "White Angels" evacuation crew is being portraited by russia as a militant group taking children away from their parents in the area where active hostilities are underway," she added and explained that russia is actively using the method of information distortion to build its fictitious representation of reality.
In turn, Svitlana Slipchenko added that under the occupation, in the territories of active hostilities, russia is trying to establish a so-called information monopoly. According to her, this is due to the restriction of access to Ukrainian resources, and it also indicates a violation of human rights and access to information.

Ознайомитися з дослідженням можно за посиланням:
https://www.dt-institute.org/disinformation-as-a-human-rights-violation/
Read more: https://mediacenter.org.ua/news