Back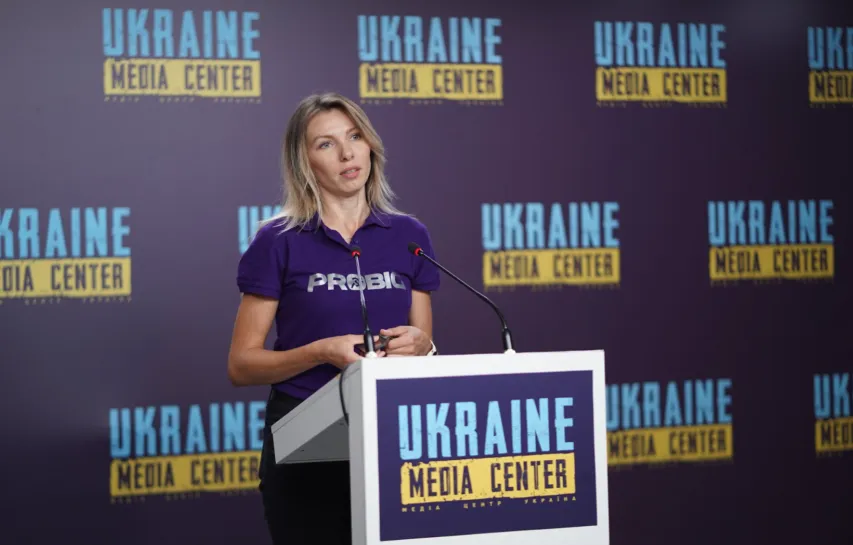 Orysia Demianiuk, Founder and Head Coach of PROBIG Running Club
September 1, 2022, 13:35
Run to 100,000 Bulletproof Vests – A Charity Run Is Organized in Lviv to Raise Funds for Ammunition for Ukraine's Armed Forces
The Lviv Defense Cluster, Run Ukraine, and ProBig running club initiated the international charitable online Run to 100,000 Bulletproof Vests to raise funds and attain the first operational goal of the Lviv Defense Cluster by providing 100,000 armor vests for the defense forces of Ukraine.
Orysia Demianiuk, Founder and Head Coach of PROBIG Running Club, and the event originator, reported this during her press briefing in Media Center Ukraine.
According to her, everyone who wants to help raise funds to make armor vests can sign up and run any distance up to 21 km before September 19.
"We decided to organize this run as an international online event because it is impossible to host large sports events now. Anyone anywhere in the world or in Ukraine can sign up and pay for the registration, and the funds will be used to make armor vests. It is less about running and more about bringing people together to help Ukraine's Armed Forces," Orysia Demianiuk said.
Each participant of the Run to 100,000 Bulletproof Vests will be awarded a unique armor steel medal made of the balance of material used to make an armor plate, the main protective element in the body armor used by the Ukrainian soldiers.
"Each batch of the special armor steel used to make medals for the run participants is subjected to thorough testing and used in the manufacturing process only after that," Anton Semenov, Deputy CEO of the Lviv Defense Cluster, explained.The Lviv Defense Cluster brings together specialists from defense industry plants, volunteers, and production facilities from all over the country to supply high-quality, trusted bulletproof vests. In addition, it owns a lab to test its finished products. Overall, more than 80,000 armor vests have been produced by the LDC after the start of russia's all-out invasion of Ukraine.
Read more: https://mediacenter.org.ua/news