Back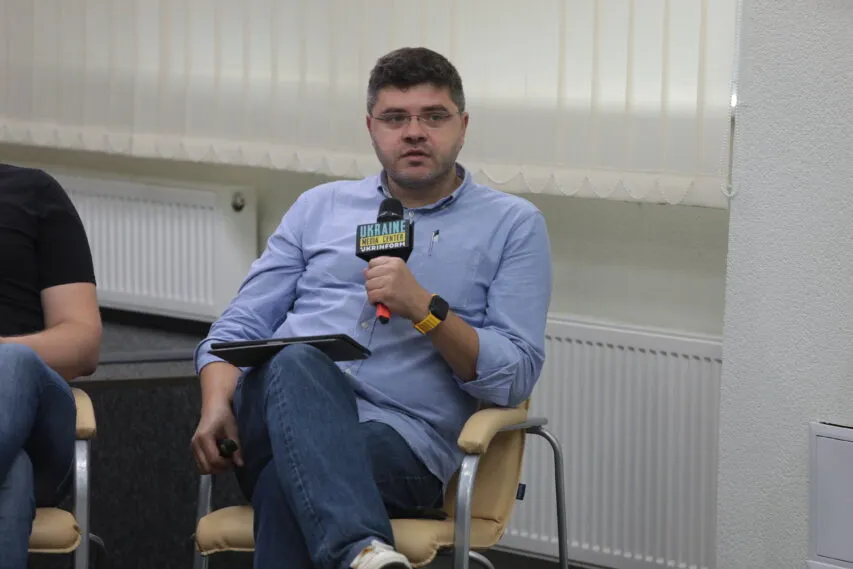 August 17, 2023, 16:20
Roman Vybranovsky: Digitalization is also fight against corruption
Digitalization is one of the ways to bring the fight against corruption out of constant negativity and explain that there are some preventive measures or things that are to reduce the level of corruption.
Roman Vybranovsky, media expert, representative of USAID SACCI, made this statement during the event at the country's main discussion platform BrainHub at Media Center Ukraine – Ukrinform.
"And if in 2019 only 1% of corruption reports related to the digitization of new services, now there are 10%. And in fact, people are beginning to understand more and more that the fewer opportunities for corruption there are, the better people will understand that there is a response to their request," he explained.
BrainHub is the country's main discussion platform created by Media Center Ukraine – Ukrinform. It brings together experts from the state and civil society sectors. BrainHub hosts intellectual discussions around the issues of the post-war reconstruction of Ukraine. It's the birthplace of the best ideas that will become the foundation for the road map of Ukraine's reconstruction in all sectors: economy, infrastructure, education, agriculture, security, digital, etc.
Read more: https://mediacenter.org.ua/news