Back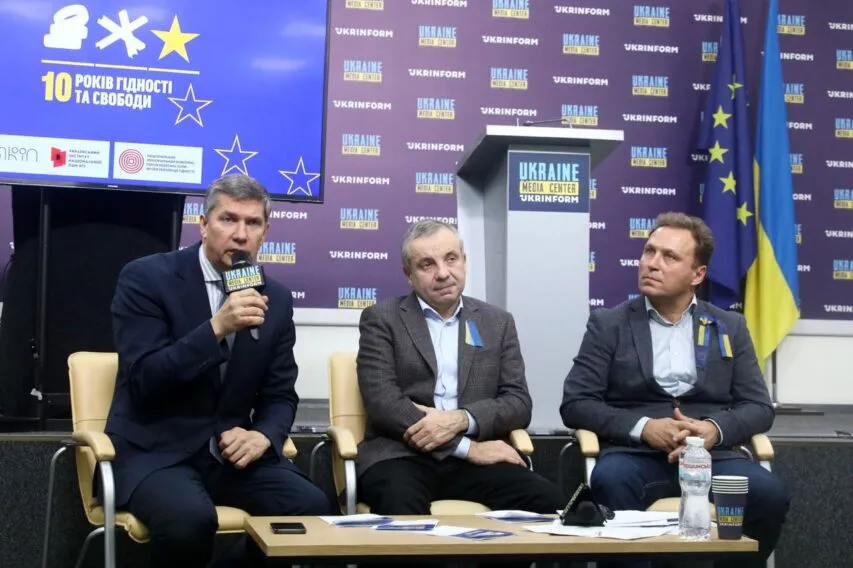 November 14, 2023, 15:17
Revolution of Dignity was the start of Ukraine's accession to the European community – Rostyslav Karandieiev
When honoring the 10th anniversary of the Revolution of Dignity one of the key narratives should be that it marked the beginning of our accession to the European community.
Rostyslav Karandieiev, acting Minister of Culture and Information Policy, made this statement during a briefing at Media Center Ukraine – Ukrinform.
"It has been 10 years, Ukraine has demonstrated progress. This progress is marked today by official decisions of European institutions. The report on Ukraine's implementation of the recommendations given to us as part of the European integration process was released just recently, and we, or rather our European partners, state that there is progress that we can now talk about, that we can be proud of and which will be used further in order to completely, fully finish all our preparations. Therefore, the Revolution of Dignity is the component that was an impetus, but at the same time it is like a tuning fork, an indicator of the changes that are taking place. After all, the desire to join the European Union is not the desire of the state, it is the desire of society, and first of all of that active part of society, which is aware of what European values are, how important they are for Ukraine, how important they are for our further development," he emphasized.
Read more: https://mediacenter.org.ua/news