Back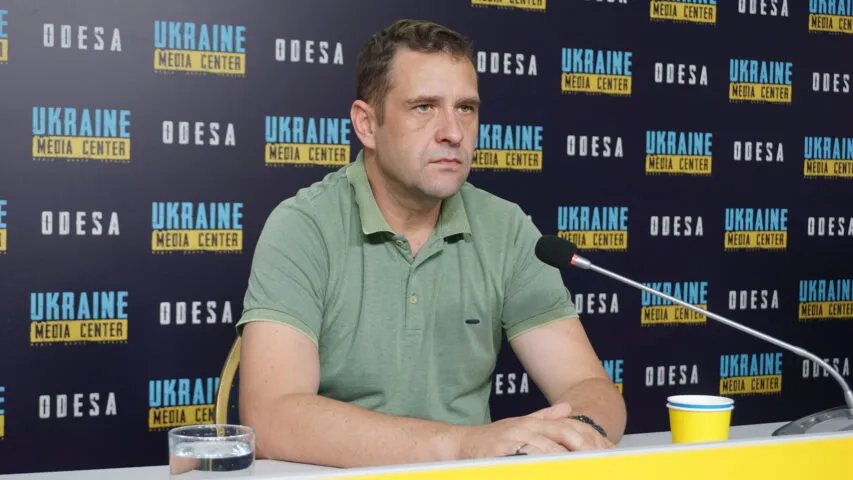 Photo by Media Center Ukraine – Odesa: Borys Babin, expert of the Association of Reintegration of Crimea
September 12, 2023, 15:05
Return of "Boyko towers" can significantly reduce russia's negotiating position on the renewal of the "grain agreement" – expert
This operation by the Ukrainian armed forces proves that the aggressor cannot control the entire Black Sea and impose its own conditions on the operation of the "grain corridor". This opinion was expressed by Borys Babin, expert of the Association of Reintegration of Crimea, at a briefing at the Media Center Ukraine – Odesa.
He noted that control over the entire Black Sea allowed the aggressor to impose its conditions and blackmail the whole world.
"These drill rigs were a small garrison that provided the enemy with radio reconnaissance and the ability to conduct sabotage in a certain part of the water area. After all, some of these towers are closer to Odesa region than to Crimea. And the enemy kept saying that it controls the entire Black Sea. That's why they blackmail us with their terms of grain supplies. But if civilian shipping is not blocked, and ships can come to Ukrainian ports, the question arises – who will listen to the terrorist at all? If we prove that russia does not control part of the water area, its negotiating position will be significantly reduced. And this is the main geopolitical dimension of the situation with the return of the rigs," – the expert said.
He also added that, in his opinion, there is another component of the operation – "information and military".
"The russians have always said that Ukraine has no navy, but the aggressor has fantastically militarized Crimea and its Black Sea navy. But we see that very bold actions are being taken under the aggressor's nose. And the aggressor cannot effectively counteract this. The whole world sees this," – Mr. Babin said.
He also pointed out that the conflicts near Crimea over the past centuries have proved the effectiveness of a small "mosquito navy".
"It was a small navy that led to success, while the "classic russian navy "heroically" sank, and this was its main function. And the events around the towers vigorously prove this."
Read more: https://mediacenter.org.ua/news