Back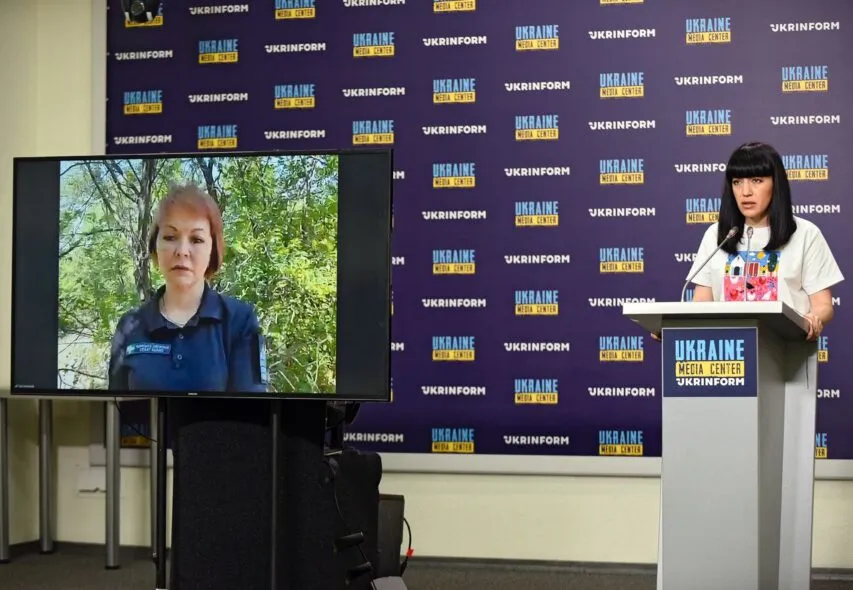 Natalia Humeniuk, Head of the United Coordinating Press Center of Security and Defense Forces of the South of Ukraine, Media Center Ukraine – Ukrinform
June 27, 2023, 12:47
Results that will please everyone are coming very soon – Natalia Humeniuk on Defense Forces' performance
The man-made disaster perpetrated by the occupiers at the Kakhovka HPP did not cause the problems for Defense Forces that the invaders had expected. Combat continues, it is effective and goes according to plan. However, for now, information silence is still required.
Natalia Humeniuk, Head of the United Coordinating Press Center of Security and Defense Forces of the South of Ukraine, made this statement during a briefing at Media Center Ukraine – Ukrinform.
"It didn't cause the defense forces the trouble the occupiers had expected, but still there have been certain changes in combat. But they are in line with the overall offensive plan of the Defense Forces, which terrifies the occupiers so much. That is, the occupiers continue to realize that even such a difficult situation, which they created with this man-made disaster, will not stop the Defense Forces. We continue fighting, it is going efficiently and according to the pre-agreed plan. The results that will please everyone are coming very soon, I'm sure," she said.
In addition, Natalia Humeniuk noted that the situation remains tense and quite dynamic.
At the same time, she emphasized that in combat, the information silence is required when organizing a very powerful military operation, and it is very useful for organizing further actions.
"As for our axis in particular, at the moment we can say that we are waging a fairly loud counter-battery fight. Everything else is behind the information silence so far. And this is very important, extremely important in order to save the lives of our people, to save the lives of our units and local residents who are also forced to be involved in all these situations."
Read more: https://mediacenter.org.ua/news