Back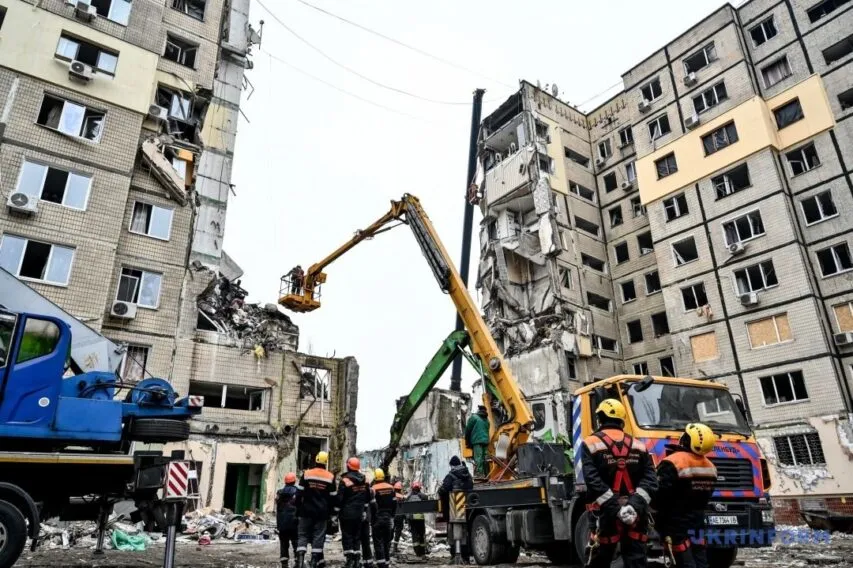 January 20, 2023, 16:08
Restoration of the House Destroyed by the Missile Infringes the Urban Planning Laws and Logic; It Is a House of Grief, So People Need to Be Settled Apart — Mayor of Dnipro
The restoration of a house destroyed by the russian missile and where 45 people killed will be the restoration of a house of grief. Therefore, people need to be settled apart. Borys Filatov, Mayor of Dnipro, expressed such an opinion during the briefing in Media Center Ukraine — Ukrinform.
"I'll tell you what logic and policy the city council has in this case. As a mayor, and an urban economy expert. If we talk about restoration of this building directly, it infringes all the laws and logic of urban planning. Because it will be a house of grief. If we move all people to a new house, there will be daily problems, including the problems of alcoholism, constant recalling, and sad memories. Therefore, in order to adapt and socialize people, we need to settle them apart, and in no case in a house actually located in the cemetery or nearby," Borys Filatov said.
The Mayor talked about what will happen to other parts of the affected building.
"This is a very large 18-section house, but it was built stagely in the years 1973, 1975 and 1976. Two sections have been completely destroyed. Now we conduct instrument-aided surveys and want to understand how many apartments will need dismantling, either 90 or 200 of them, we do not know. We will make every effort to preserve people's homes. But until we figure it out, it is a matter of people's safety. We need about two weeks for this. Talking about the whole house, we have already supplied electricity and water to other sections located on the other side. Today Dniprogaz is operating, and we will already supply gas to the first section. All municipal services work coordinately, around the clock, to ensure the maximum possible effect," the Mayor said.
Read more: https://mediacenter.org.ua/news