Back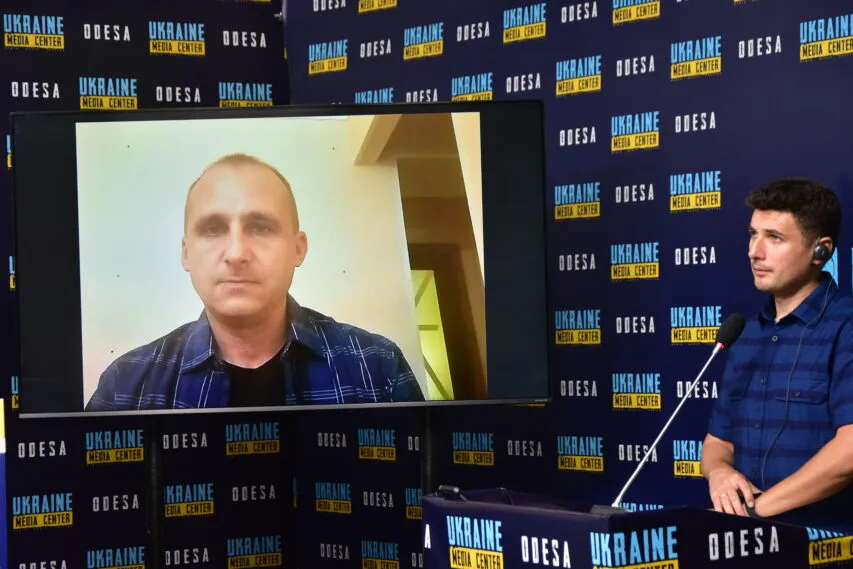 Photo by Media Center Ukraine – Odesa: Anatoliy Izotov, architect-restorer
July 26, 2023, 15:32
Restoration of damaged buildings in Odesa is not a problem, the main thing now is to carry out stabilization and conservation work – architect-restorer 
Restoring architectural and historical monuments is not advisable now. This opinion was expressed by architect-restorer Anatoliy Izotov at a briefing at the Media Center Ukraine – Odesa.
"The damage is different, but it will not be a problem to restore the architectural monuments. I would like to note that even if the building is partially destroyed, it can still be restored and is a monument. But, in my opinion, it is worthwhile to carry out stabilization and conservation work now, and reconstruct the buildings after the victory. It is not advisable now, because we do not know whether the russians will attack Odesa with missiles again," – the expert said.
According to Izotov, another concern will be who will finance such stabilization and conservation work.
"These are works that are carried out on the basis of tender purchases, but now capital expenditures, unless they are military orders, are prohibited. Therefore, we will have to look for sponsors, international funds that will be able to finance such work," – the expert said.
He added that it is now necessary to order the development of projects for stabilization and conservation work. Such works should be commissioned by regional or city authorities, and the projects can be developed by specialists from the Odesa State Academy of Architecture and Construction.
Read more: https://mediacenter.org.ua/news