Back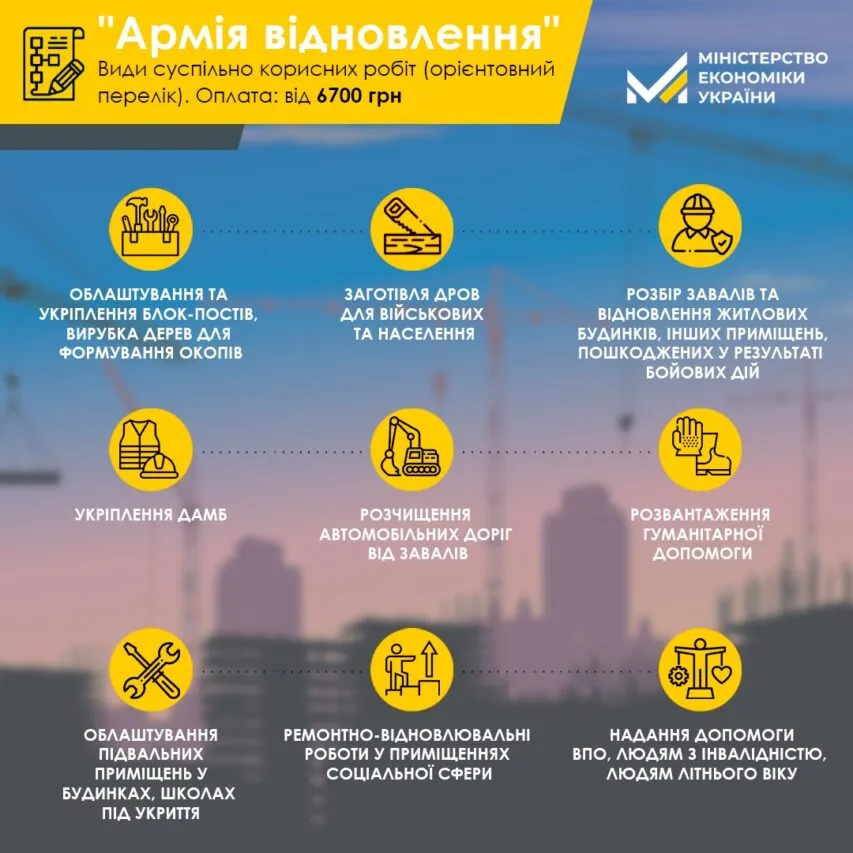 October 31, 2022, 13:12
Restoration Army project: almost 400 unemployed people already involved in relief efforts in Sumy oblast, and 78 — in Chernihiv oblast
Almost 400 people in Sumy oblast and 78 in Chernihiv oblast have already been employed as part of the Restoration Army project, which involves unemployed Ukrainians in relief efforts. Tetyana Berezhna, Deputy Minister of Economy of Ukraine spoke about this during a briefing at Media Center Ukraine.
She also explained how this project functions in Ukraine.
"In the regions, in each oblast, the military command, together with oblast regional military administrations, understand what work is needed to be done specifically in this region, so that people could be involved in them. Together with local authorities and state employment centers on the ground, they identify such work, as well as pick the unemployed who can be involved in it. It is clear that not all unemployed people will be involved in such jobs. But such an offer can be made to many of them," — Tetyana Berezhna said.
Among other things, the list of relief works may include gathering firewood for the military and the population, unloading humanitarian aid, strengthening dams, clearing highways of debris, providing assistance to IDPs, people with disabilities, and the elderly.
"I would like to note that the work can be partially financed from the State Employment Service, that is in the amount of UAH 6,700, in the amount of the minimum wage, and it can also be additionally financed from regional budgets. That is, the payment can be much higher than the unemployment benefit payment," — Berezhna added.
You can find out more about the Restoration Army project here.
Read more: https://mediacenter.org.ua/news