Back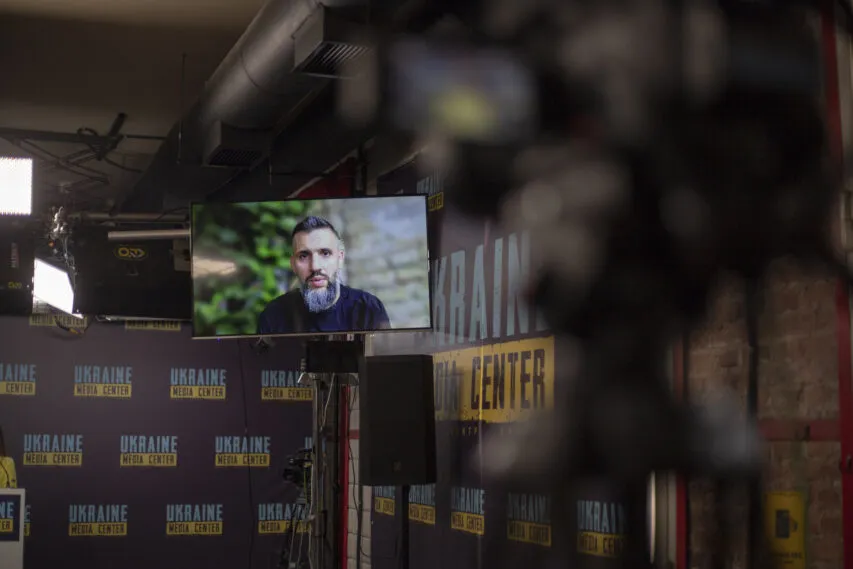 Керівник проектів із підтримки реформ Київської школи економіки Максим Нефьодов у Медіацентрі Україна, 20 липня
July 20, 2022, 12:33
"Residential buildings and infrastructure suffered the greatest losses from russia's full-scale invasion," Maksym Nefyodov
The biggest losses in russia's full-scale invasion fell on Ukraine's residential real estate, Maksym Nefyodov, Manager of Reform Support Projects at Kyiv School of Economics said during a briefing at Media Center Ukraine.
"Firstly, about 37-38% of all losses are residential property damages. After all, I think that all Ukrainians can see how the russians attack big cities in an absolutely random manner without any accuracy: Mariupol, Kharkiv, Chernihiv, Sumy, Mykolaiv, as well as smaller settlements and villages, which sometimes do not receive as much attentionготов in the media, but are actually being erased from the face of the earth," — Maksym Nefyodov explained.
The infrastructure is in second place in terms of the volume of direct losses from damage and destruction, and businesses are in third place.
"Bridges are being bombed, vehicles are destroying the roads and so on. And then there are business losses. After all, unfortunately, companies suffer a lot from the war. We are talking about destroyed factories and burned down warehouses, as many people could see near Kyiv. And certain smaller businesses, such as coffee shops, pharmacies and small shops, also suffer from shelling," — Maksym Nefyodov said.
Nefyodov also concluded that according to the latest analysis of the Kyiv School of Economics as a part of "russia will pay" project, the total amount of direct losses from russia's full-scale invasion of Ukraine amounts to about USD 95.5 billion.
Read more: https://mediacenter.org.ua/news