Back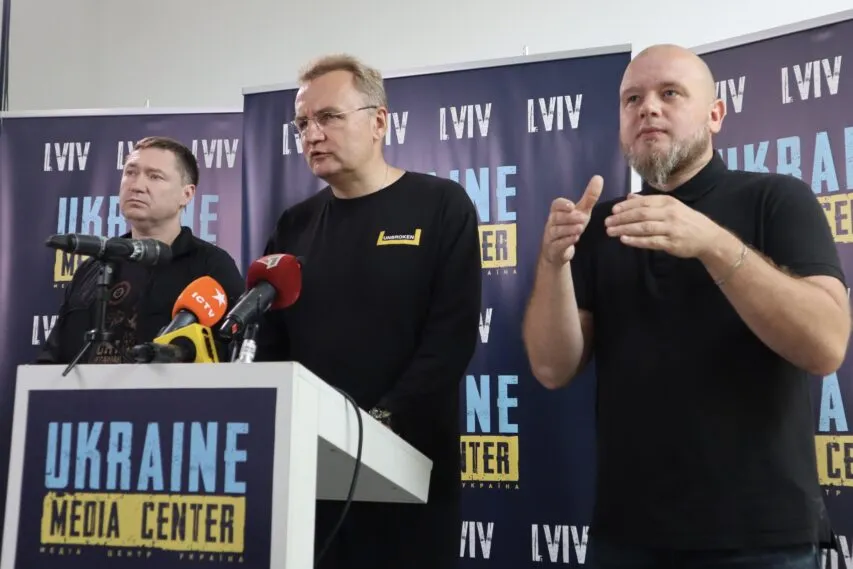 July 6, 2023, 10:44
Rescuers continue to search for people under the rubble
At present, we know that four people died as a result of a Russian Kalibr missile hitting a residential building. Rescue operations are ongoing. 35 residential buildings were destroyed, 2 of which are in critical condition, said Lviv Mayor Andriy Sadovyi. There are also hits to infrastructure. Thirty-four victims sought medical care. 13 people were hospitalised.
"More than 30 houses, over 250 apartments and around 50 cars have been destroyed. The attack also damaged about ten dormitories, two higher education institutions, an orphanage and a sanatorium school. One of the electrical substations was hit. And at the moment, about 150 consumers are still without electricity. Fragments of downed missiles damaged houses in Hlyniany and Zolochiv territorial communities," said Maksym Kozytskyi, Head of the Lviv Regional Military Administration, at a briefing at the Ukraine-Lviv Media Center.
"We have allocated the first 100 million to promptly eliminate the consequences and compensate the residents for their losses. It will take several months to rebuild. But for that time, we provide people with accommodation in dormitories or a modular town in Stryiskyi Park. There are two options: either we will carry out the repairs through the utilities, or we will reimburse people for the costs of the work they will do themselves. For this, it is necessary to make an online application for approval by the city commission. Up to UAH 200 thousand can be compensated from the state budget," noted Lviv Mayor Andriy Sadovyi.
All residents who have lost their homes can temporarily live in a hotel or a modular town in Stryiskyi Park. According to Andriy Sadovyi, UAH 100 million has been allocated from the city budget to restore residential buildings damaged by the missile attack. The final estimate of the losses is being refined.
It is one of the highest attacks on Lviv since the beginning of the full-scale invasion. According to the Ukrainian Air Force, on the night of 6 July, Russia once again attacked Ukraine with missiles. Around 1 am, the enemy struck from the Black Sea. Kalibr cruise missiles were launched from surface carriers and submarines. The defenders managed to destroy seven of the ten Kalibr missiles.
Watch the full video on the YouTube channel(in Ukrainian).
📍Media Center is located at 20 Ruska Street and functions as a co-working space from 10:00 AM to 6:00 PM.
Contact phone:
+38 067 652 91 97
Read more: https://mediacenter.org.ua/news