Back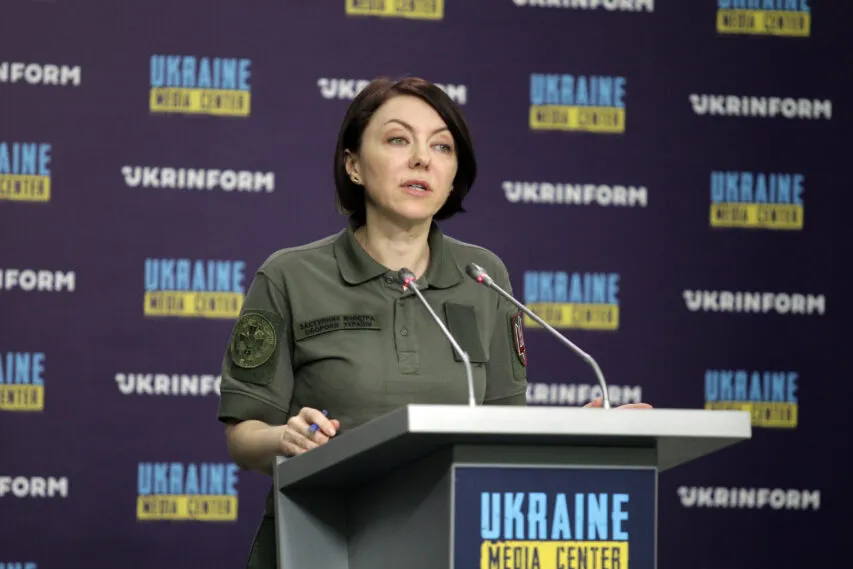 August 4, 2022, 18:05
"Reports Like This Should Require the World to Stop the Aggressor, Instead of Making Suggestions for Ukraine's Armed Forces Defending both Ukraine and Europe," Ukraine's Defense Ministry Commented on the Statement by Amnesty International
Hanna Maliar, Deputy Minister of Defense, commented on a report by Amnesty International during her briefing at Media Center Ukraine — Ukrinform.
"The war in Ukraine has been going on since 2014; in the same year, our country accepted the jurisdiction of the International Criminal Court in its territory to investigate war crimes and crimes against humanity. However, unlike Ukraine, russia keeps all its crimes concealed from the international community and fails to execute decisions of the European Court of Human Rights," she said.
On a separate note, Hanna Maliar reminded us that the Ukrainian courts also issued guilty verdicts whenever the Ukrainian military personnel perpetrated crimes in the combat area, "In 2014, there were cases like that on our side. All of them were investigated, and an objective assessment was made instead of baseless allegations. If international organizations have any facts and names, the Ukrainian law enforcement agencies are ready to investigate, ascertain the situation and context of the alleged events."
The Deputy Defense Minister highlighted that the investigations by international organizations disregard some factors. For instance, russians have occupied and kept a number of towns and villages.
"If we wait for the russian enemy in the open field as they sometimes suggest, the russians will simply take over all our buildings. Ukraine's cities and villages are fortified and defended from russia, the international criminal and invader," Hanna Maliar emphasized.
According to the Deputy Defense Minister, some international organizations use Ukraine's transparency and allow themselves to publish reports distorting the actual picture of russia's international crime of aggression.
"The report does not refer to conditions faced by Ukraine. It provides no timeline of events. It does not mention that the crime is perpetrated by russia while Ukraine is defending its territory and saving its existence as a state. At the same time, the invader ignores all provisions of international law and prevents international organizations from investigating what it does. The most frightening aspect of the findings based on actions by a victim is that they disrupt the hierarchy of crimes perpetrated by russia. Reports like this should require the world to stop the aggressor, rather than make suggestions to Ukraine's Armed Forces that defend Ukraine and Europe," Maliar said.
According to earlier reports, Amnesty International, an international human rights organization, published a report accusing the Ukrainian Army of violating the rules of war. They referred to humanitarian law violations and endangerment of civilians by establishing military bases in residential areas, schools, and hospitals.
Read more: https://mediacenter.org.ua/news