Back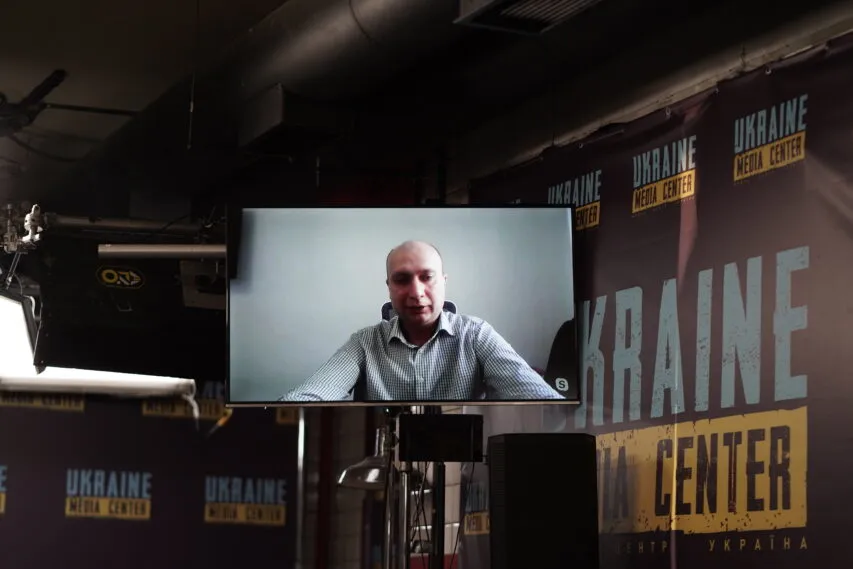 Сергій Біленький, голова ради Федерації металургів України в Медіацентрі Україна, 13 червня, 2022
June 13, 2022, 12:27
"Removing Metal Products from Mariupol, russia Engages in Utter Piracy," Chair of Ukraine's Federation of Metallurgists
russia is taking metal products from Mariupol unlawfully. Two huge steelworks in the city used to produce up to 40% of Ukraine's metal products output. Sergii Bilenkyi, Chair of the Board of the Federation of Metallurgists of Ukraine, disclosed this fact during his briefing at Media Center Ukraine.
"All products made in Mariupol are being moved to russia via Mariupol Seaport. They will likely try to sell it on. They may use some of it for domestic consumption, but I can't find a term for it other than piracy," Serhii Bilenkyi said.
According to him, invaders have violated all provisions of international law. Therefore, their actions must be examined in a court of law.
"Currently, Metinvest sorts out the legal component of our claims against russia. Our claims include both damages caused to the steelworks and pirated finished products. As far as I remember, the total came close to USD 20 billion," Sergii Bilenkyi summarized.
Read more: https://mediacenter.org.ua/news