Back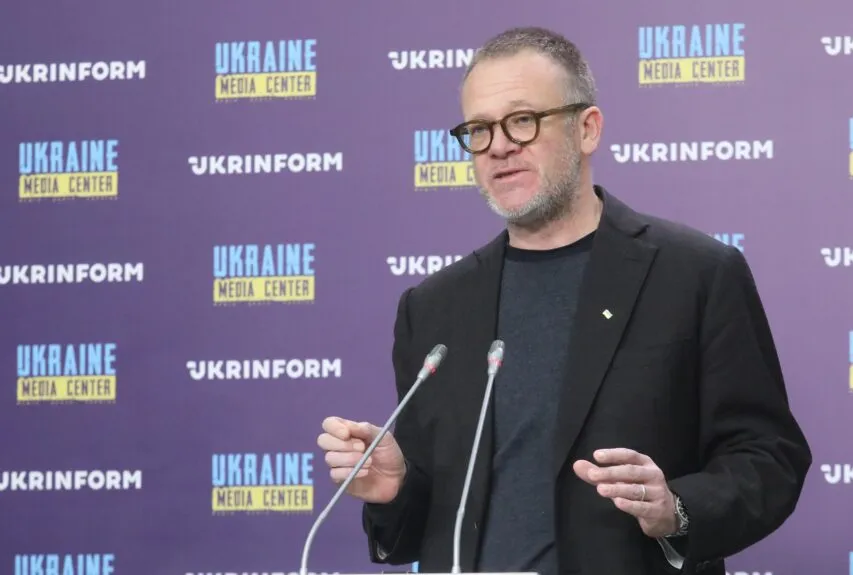 Jason McKew, Chairman of the law firm McCue Jury & Partners, Media Center Ukraine — Ukrinform
December 7, 2022, 13:34
"putin is kidding himself if he thinks he can negotiate himself out of lawfare justice; Ukrainian victory and justice are inevitable," leading lawyer in "People of Ukraine v Wagner Group"
On November 1, a legal campaign by ordinary Ukrainians against Yevgeny Prigozhin and the so-called Wagner Group was launched in the English courts. The litigation was initiated by British lawyer Jason McCue. He told about the developments in the case during a briefing at Media Center Ukraine — Ukrinform.
"The international community has rightly provided support, yet it can do more, and it must continue to do more. That is why we have sought to play our small part by designing a civil society lawfare campaign for Ukraine, strategic reparation litigation all over the world on behalf of Ukrainians against all aspects of putin's war machine," — McCue said.
The lawyer explained why this lawfare campaign is critically important for Ukraine to seek justice and receive real reparations.
"An end to this war and peace is inevitable, a Ukrainian victory is inevitable. But Ukraine getting justice it deserves? It hangs in the balance. Peace without justice is unsustainable. And justice means full reparations. There are two roads to justice and reparations that Ukrainians must pursue. The international negotiated route. This can provide token reparations, but it is vulnerable to real politic of the international community. The other route is this campaign's route, a lawfare litigation. This provides real-value reparations and is immune to real politic. Mr. putin is kidding himself if he thinks he can negotiate himself out of lawfare justice. Only Ukrainians and independent courts control this depoliticized route to justice. It means this campaign will not stop until payback day arrives. That's why this campaign helps make justice as inevitable as a military victory for Ukrainians," — the expert said.
On November 1, the first action of the campaign was commenced in the English courts by ordinary Ukrainian people against Prigozhin and Wagner Group.
"This case will prove to the world that Wagner are terrorists, and that putin conspired with them to commit acts of terrorism against the Ukrainian people. The world will know that Wagner are a terrorist gun for hire and that putin is in the business of paying for terrorism. Wagner are just the first target. The Wagner hordes must be stopped now, at gates of Europe. Now is the time to stigmatize Wagner and to put it out of business," — McCue added.
Read more: https://mediacenter.org.ua/news