Back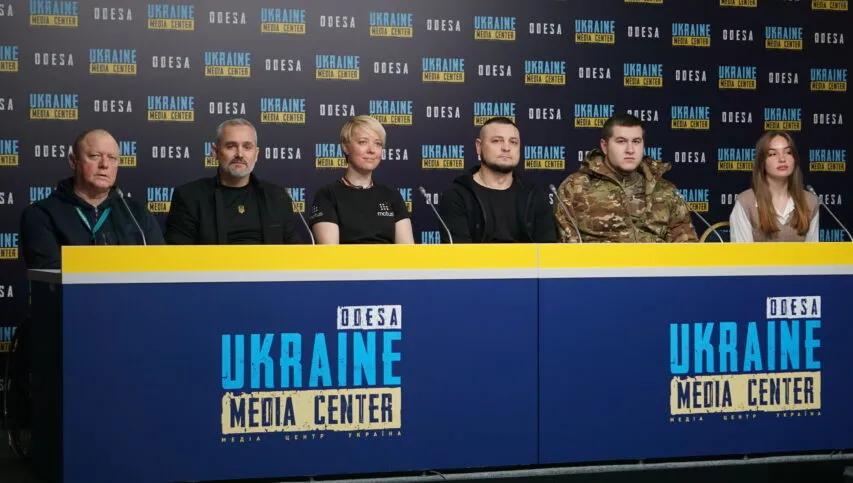 Photo by Media Center Ukraine – Odesa: Oleh Sokolov, Commissioner for Human Rights of people with disabilities in Odesa oblast; Dmytro Vychyk, head of the NGO "Anti-Discrimination Confederation"; Tetiana Lyvandovska, physiotherapist, rehabilitation center MOTUS; Stas Meladze, serviceman; Roman Horodensky, serviceman; Ruslana Danіlkіna, servicewoman
April 27, 2023, 14:27
Public transportation in Odesa will be checked for the accessibility for people with reduced mobility
Drivers do not always help people with disabilities. Oleh Sokolov, Commissioner for Human Rights of people with disabilities in Odesa oblast, told about this at a briefing at the Media Center Ukraine – Odesa.
He noted that veterans who use wheelchairs or crutches often suffer due to inaccessibility of public transport.
"I often meet servicemen, who got injuries and amputations, who move in wheelchairs, and who cannot travel by city transport from one end to the other. We will monitor public transport for availability. We will check how drivers help people with disabilities if the vehicle is equipped with special ramps. And we will check whether they would say that the ramp do not work", – Oleh Sokolov said.
He also added that administrative service centers are not accessible in some districts of Odesa region. The same goes with old buildings in the historical center of Odesa. They cannot be equipped with ramps and elevators due to their design features.
Read more: https://mediacenter.org.ua/news