Back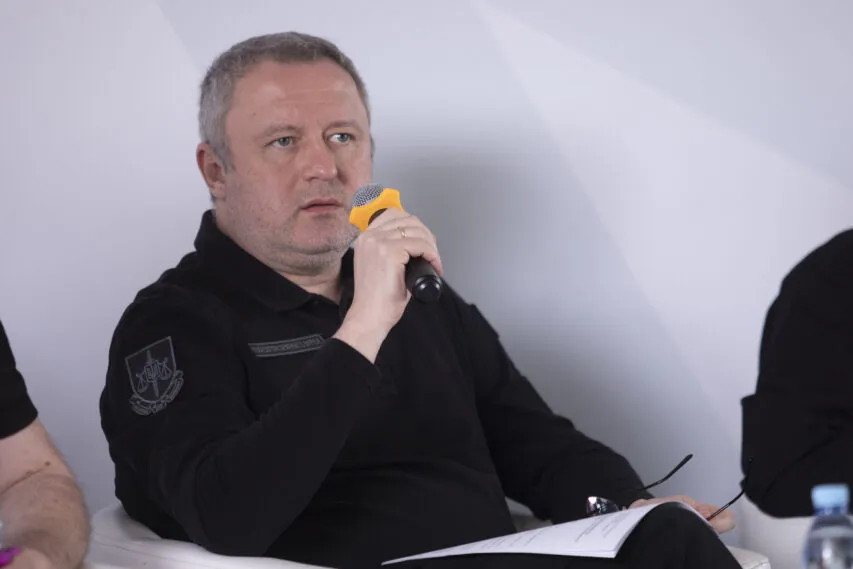 August 22, 2023, 15:31
Prosecutor General: Occupation authorities fined Crimean residents who opposed the war up to more than 12 million rubles
Political persecution of those who don't support the war is taking place in the temporarily occupied Crimea. Since March 2022, the occupation authorities have brought at least 370 who were prosecuted for the so-called discrediting of the Russian army.
Andriy Kostin, Prosecutor General of Ukraine, made the relevant announcement during the eve of the Third Summit of the International Crimea Platform.
"Since March 2022, since the beginning of the full-scale invasion, the occupation authorities have brought at least 370 those responsible to justice for the 'discrediting' Russian army for publishing or demonstrating calls to stop the war. In total, the overall amount of fines accrued to those guilty have already exceeded 12 million Russian rubles," he said.
The Prosecutor General emphasized that Ukraine is recording the crimes of the occupiers that they committed before the full-scale invasion and have been committing since February 24, 2022.
"Since the beginning of the occupation of the peninsula, we have been monitoring and investigating crimes committed by the aggressor country. In the period before the all-out invasion, on February 24, 2022, law enforcement agencies conducted 104 criminal proceedings investigations into committing 244 criminal offenses under Article 438 of the Criminal Code of Ukraine, namely violation of the laws and customs of war. In absentia, 50 people, including the leaders of the occupation authorities, were served with notices of suspicion. Nine indictments under Article 438 against 12 people have been presented to a court for trial," he noted.
Andriy Kostin emphasized that preliminary investigations are currently underway in 69 criminal proceedings into 72 offenses under Article 438 of the Criminal Code committed after the full-scale invasion.
"During this period, directives of reasonable suspicion of criminal activity were issued to 9 people in absentia, 14 indictments were presented to the court, and five guilty verdicts were delivered as a result of a special trial against six people, which have now entered into force," the Prosecutor General added.
Andriy Kostin said that among those convicted of war crimes are two occupation military commissars who forced protected persons to serve in the armed forces of the occupying country, the so-called head of the "Youth Army" in Sevastopol, who promoted voluntary recruitment to the armed forces and other law enforcement agencies of the occupying country among children and teenagers.
"We can talk a lot about this, but the main thing is that each of these people has already received a sentence from a Ukrainian court. When they are under our control, they will be kept behind bars under this sentence," he assured.
We remind you that the event is organized in media partnership with Media Center Ukraine – Ukrinform and funded by the European Union.
Read more: https://mediacenter.org.ua/news