Back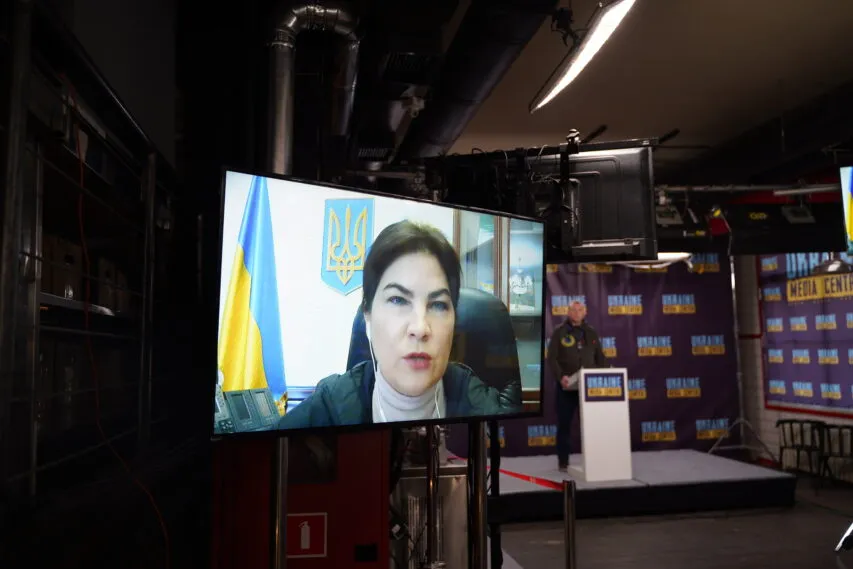 March 15, 2022, 12:26
Prosecutor General: Interagency Task Force To Be Set up in Ukraine to Sequester Property Owned by War Criminals
A special Inter-agency Task Force will be established in Ukraine to cooperate with similar task forces in the EU and the USA to seek and sequester the assets and properties of war criminals to the benefit of Ukraine.
Iryna Venediktova, Prosecutor General of Ukraine, made a statement to this effect during the press briefing in Ukraine Media Center.
The group will include representatives of various law enforcement agencies and state authorities.
"There are similar groups in the EU and the USA, established to seek and sequester assets and properties of war criminals, to enable us to confiscate such assets into Ukraine's budget to fund the reconstruction of our country," the Prosecutor General said.
According to her, Ukrainian law enforcement agencies also work with people affected by the Russian invasion.
"With our prosecutors, we are doing everything to register refugees and victims of the war, interview them, grant them some status in criminal cases. Therefore, it is my goal that all Ukrainians receive compensations, that everyone who lost their relatives or their assets, everyone who was affected by the agony of war get compensated," Iryna Venediktova added.
The Prosecutor General also made a reference to a special website created in Ukraine to document evidence of Russia's crimes—https://warcrimes.gov.ua.
"We are using the website to register evidence for our criminal cases, and we have more than 2,000 criminal cases at the moment. We are also documenting evidence for the International Criminal Court, and we are cooperating with this court closely," Venediktova indicated.
We want to remind you that Ukraine Media Center is working in Lviv to support media covering the war unleashed by Russia against the Ukrainian people. The Media Center will provide information support to journalists currently working in the City of Lviv and Lviv Oblast. In addition, the Center will host daily press briefings by government officials, international partners, and activists from Lviv and other cities of Ukraine.