Back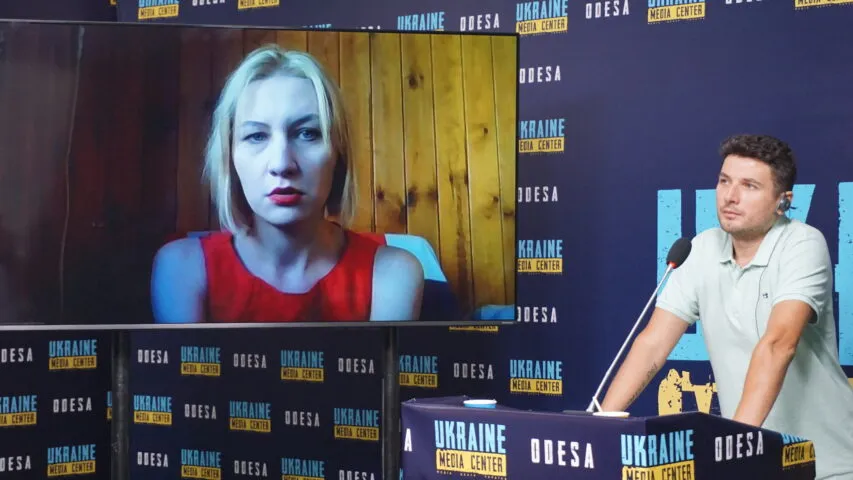 Photo by Media Centre Ukraine – Odesa: Maria Kucherenko - analyst at the Come Back Alive Foundation
August 31, 2023, 13:40
Prigozhin's death changes nothing for Ukraine – analyst of the Come Back Alive Foundation
At a briefing at the Media Centre Ukraine – Odesa, Maria Kucherenko analysed how the murder of the Wagner leader will affect the future of this PMC.
"Liquidation or suspension of a certain person changes little. Now in russia, the popularity of Prigozhin and the Wagner company in general is being measured. We can see spontaneous memorials, fan bases and even a certain pilgrimage to the grave of this person already being created. In other words, the russian leadership is asking itself the question "Is there a legacy of Wagner? Despite the fact that putin promised not to forget the contribution of this PMC, Prigozhin was not given military honours, as he should have been. What can happen next? One scenario is that Wagner is abandoned as a concept. However, the Wagnerians may find themselves in some other projects, such as the Redoubt PMC. There is an assumption that Andriy Troshev, the former chief of staff of Wagner, is already recruiting Wagnerites to other structures. Another version is that Wagner may remain and be headed by one of the current commanders of this PMC, Anton 'Lotus' Elizarov."
Kucherenko concludes that the war between russia and Ukraine will not be affected by Prigozhin's removal.
"Wagner or any other PMC are still russian projects funded from the enemy's state budget. putin personally admitted that 86 billion rubles were allocated for Wagner from May 2022 to May 2023 alone. Therefore, I repeat that in the future, funding may not go to Vanger, but to something else, and the liquidation of Prigozhin does not change anything for Ukraine."
Read more: https://mediacenter.org.ua/news