Back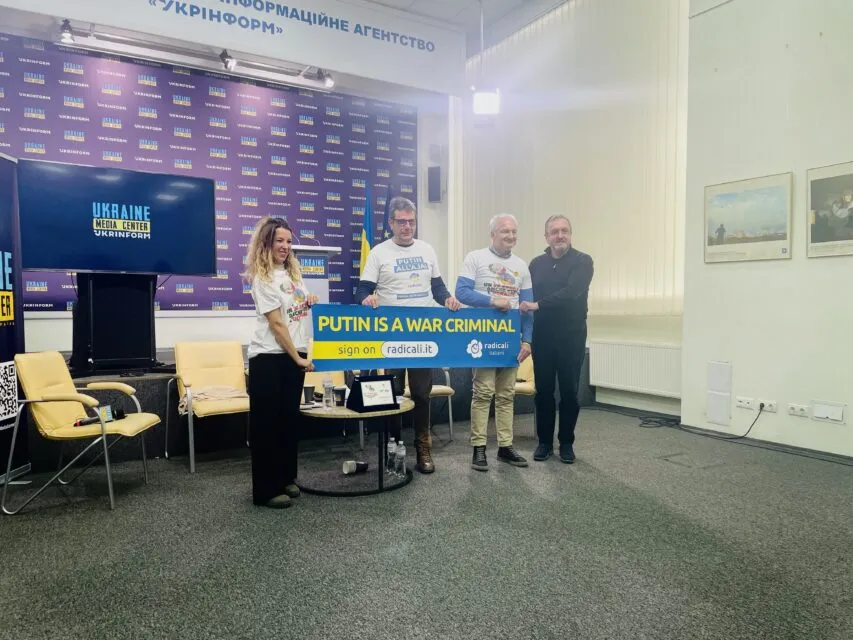 April 25, 2023, 14:42
President of the Italian party Radicali Italiani: Supporting Ukraine is our priority
The Italian party Radicali Italiani representatives paid a several-day visit to Kyiv. During the trip, they visited the de-occupied cities of Irpin and Borodyanka in the Kyiv region and met with representatives of Ukrainian politics and the public.
The primary purpose of the visit is to support Ukraine in its fight against the russian aggressor.
"The people we met in Kyiv will remain in our hearts, and the struggle of Ukraine, which we will support, is our priority," said Igor Boni, President of Radicali Italiani, during a briefing at Media Center Ukraine – Ukrinform.
In addition, he noted that while meeting with Ukrainian politicians, the party proposed to implement our cities and villages twinning. I think this initiative will be developed and supported by both sides soon.
Among other things, Giulia Crivellini, the Treasurer of the Radicali Italiani party, announced three main initiatives the party would implement in Italy upon arriving from Ukraine.
In particular, the first of them concerns support for Ukraine's EU membership.
"The first initiative we are planning is to support Ukraine in its aspirations for the EU. It's the most important event we are up to create. Ukraine has already been granted EU candidate status. But now, in our view, these activities should develop very quickly because speed is critical in this matter," she said.
Giulia Crivellini emphasized that the party will take all necessary measures to ensure that the aid supply to Ukraine, including weapons, is permanent and ongoing.
"The second thing we plan to do is to collect signatures within the initiative "Stop the war to stop the pain". Because for us, stopping the war and being at peace has nothing to do with giving something to someone. On the contrary, we will take all measures to secure the continuous process of providing aid that comes to Ukraine from Italy in the form of weapons. And it should be non-stop assistance, in our opinion," added the representative of the Italian radicals.
On top of that, she added that the party would loudly declare the inadmissibility of the presidency of the aggressor country russia, in the UN.
"The third point concerns what is happening these days and the fact that russia holds the UN presidency, the one to wage war, the attacking force. This is unacceptable, and it should be the case by no means. That is why we launch the initiative with the fact that we will start to proclaim that this is impossible loudly; this is not the way it is supposed to be".
Read more: https://mediacenter.org.ua/news