Back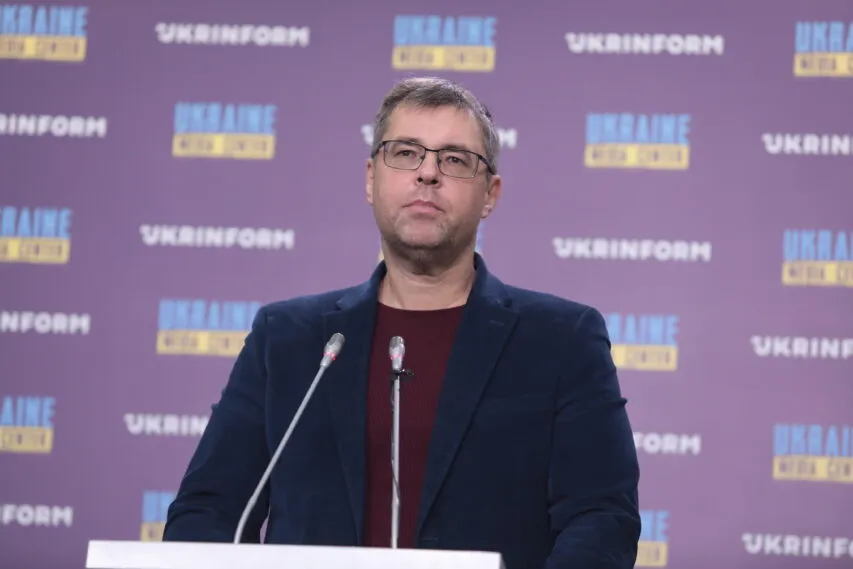 Oleksandr Kharchenko, Director at the Energy Industry Research Center, Media Center Ukraine – Ukrinform
November 25, 2022, 15:45
Power Engineers Returned the System to Operation in 10–11 Hours After Blackout, But Generation Is Still Not Enough for Everyone — Oleksandr Kharchenko
After enemy attacks on November 24, a blackout occurred in Ukraine. Now the generating capacities are mostly started up and restored, and connection of consumers is underway. Oleksandr Kharchenko, Director at the Energy Industry Research Center, made this statement during the briefing in the Media Center Ukraine – Ukrinform.
"Let's divide the situation into two parts. The first one is good, because the automated protection came into operation in the system. On the one hand, there was a blackout, on the other hand, all our generating capacities can be quickly started up and restored, which has already mostly happened. Within 10–11 hours after the blackout occurred, the system was restored to integrity and the ability to operate as a single power system. Now, step by step, consumers who were disconnected as a result of the blackout are being connected first. On the other hand, the generation capacity supplied to the system increases," Oleksandr Kharchenko said.
The Director at the Energy Industry Research Center noted that now the problem of the lack of capacity for all consumers remains.
"Now the key factor is nuclear power plants. We have about 70% of the needs that we should get in the system in order to supply everyone. The entire critical infrastructure is connected, and all the key elements of the grid work normally to a greater or lesser extent. The lack of power remains a problem, due to which we cannot permanently connect all consumers. Based on the dynamics, somewhere at night we will work at the normal planned capacity of nuclear power plants. This will mean that we have returned to more or less planned power cut schedules and people will get electricity for at least 16–18 hours. This is even faster than we talked about three days ago. Power engineers worked faster than it was provided by the protocol," Oleksandr Kharchenko explained.
Read more: https://mediacenter.org.ua/news