Back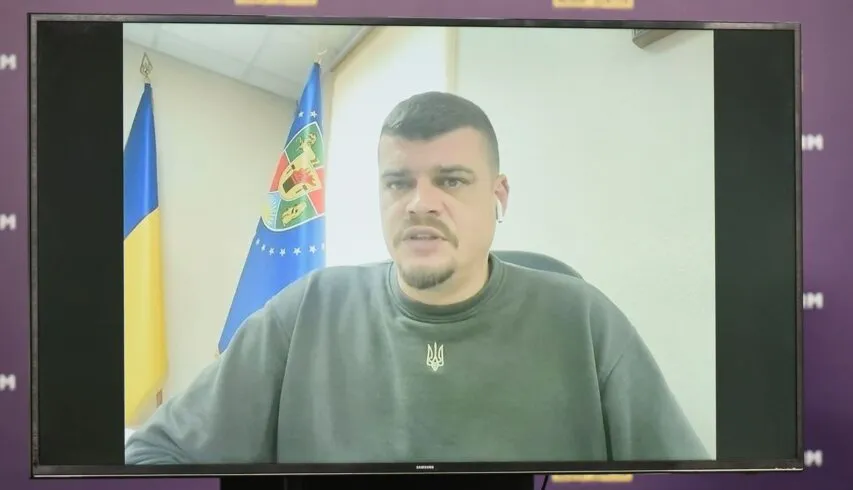 November 16, 2023, 16:18
Poor living conditions and an enormous drug shortage – Artem Lysohor on the latest update on frontline occupied settlements of the Luhansk region
The situation in the frontline settlements of Luhansk Oblast under occupation is critical: there is no power, and there are great challenges with food and medicines.
Artem Lysohor – Head of Luhansk Oblast Military Administration made this report, at a briefing at the Media Center Ukraine – Ukrinform.
"The present state of affairs has not changed over a year, it is overly critical for people, because almost all frontline settlements, I mean those up to 50 kilometers near the front, remained without electricity, struggling with inadequate housing conditions. There are some areas or neighborhoods provided with electricity, where the enemy set up gas turbines to deliver light. But these are very small numbers of buildings that are suitable for people to stay there. They offer citizens to move inland or to the territory of Russia, or to mobile temporary heating facilities that they set up to keep people from freezing to death, but this is a negligible amount of them," he said.
According to Artem Lysohor, the citizens in the occupied territory also face acute food insecurity, medication shortages, and a total lack of medical attention.
"As for foodstuff and medical care, it is out of the question, since food and medical supplies that get to this area are at a huge cost and in very small quantities. And overall challenges with health care are huge. Most of the medicines that our citizens are in need of are transported only from the territory occupied in 2014, and even then imported produce is extremely scarce. Some hustlers have already arranged a business of delivering everything that is in short supply by taxi, but for a lot of money that people are out of. As for the government programs for individuals with low-income or disabled people, they do not work at all," noted Artem Lysohor.
Read more: https://mediacenter.org.ua/news