Back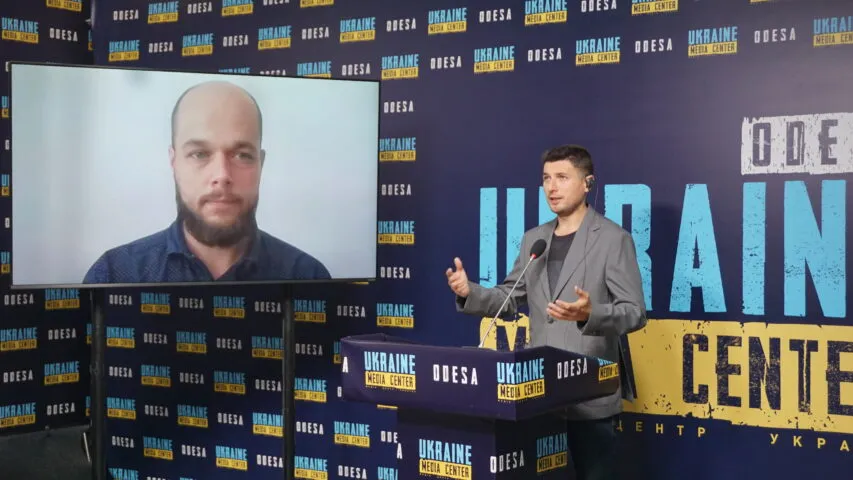 Matej Kandrik, director of the Adapt Institute (Bratislava)
October 5, 2023, 15:23
Political expert: Joint efforts of Orban and Fico against Ukraine could harm Slovakia in the international arena
If Hungarian Prime Minister Viktor Orban and Robert Fico, if he becomes prime minister of Slovakia, join forces against Ukraine at the EU level, it could become a problem not only for Ukraine but also for Slovakia. This opinion was expressed by Matej Kandrik, director of the Adapt Institute (Bratislava), at a briefing at the Ukraine-Odesa Media Center.
"The image of our country in foreign media and the international community will suffer. Even now, it has deteriorated because foreign leaders are concerned about what the results of the recent elections in Slovakia may bring. But it should be noted that the government does not have to be this [anti-Ukrainian]. There may be other governments with other politicians who have long supported Ukraine," the expert explained.
According to his observations, the rhetoric of the SMER-SD party has changed over the past three years, particularly since the COVID-19 quarantine restrictions.
"They used to be a pro-European and pro-NATO party, but later shifted to a national populist electorate, possibly anti-establishment and counter-systemic. Especially during the epidemic, Fico and his colleagues used very aggressive rhetoric, even partly disinformation, to mobilize the electorate and to stir up fear," Kandrik says.
After Covid, the country went through an energy crisis and inflation, which continues to rise. Negotiations are underway to form the next government. On the one hand, the government may be formed by SMER-SD together with the HLAS-SD party, which split from them after the 2012 elections, and the Slovak National Party (SNS). On the other hand, it could also be a pro-European government formed by very different other parties, from the Christian Democrats to Progressive Slovakia.
"We don't know what kind of government we will have. If it is SMER, HLAS, and SNS, of course, there are certain questions about the foreign policy course. Fico, speaking about Ukraine, voices the same theses as Viktor Orban. That is, no military support, Ukraine should enter into peace talks with Russia, etc.", Kandrik said.
According to the expert, Fico can also "exchange" the EU's support for solving domestic political and economic problems for supporting Ukraine in the international arena. In the Slovak elections, the SMER-SD (Course – Social Democracy) party of former Prime Minister Robert Fico won the first place. Fico had previously spoken against the supply of weapons to Ukraine.
Read more: https://mediacenter.org.ua/news