Back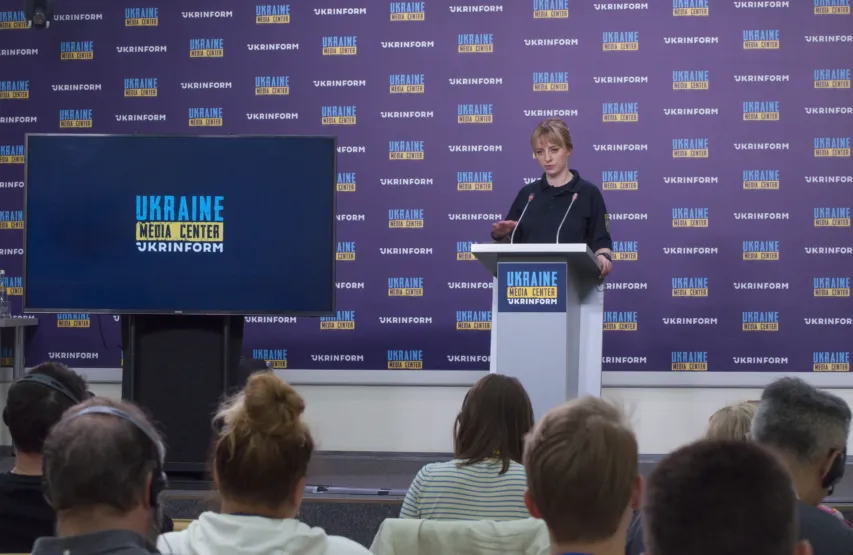 June 3, 2022, 12:57
"Police Initiated 16 Criminal Proceedings in Connection with Rapes Perpetrated by russians," Kateryna Pavlichenko
Law enforcement officers, representatives of NGOs, and media are recording numerous cases of sexual violence perpetrated by the russian military personnel in de-occupied territories and areas of active fighting. The police document and verify each fact of this kind.
Kateryna Pavlichenko, Deputy Minister of Interior, stated this at her briefing at Media Center Ukraine — Ukrinform.
"By now, we've started dozens of criminal proceedings in connection with facts of sexual violence perpetrated by the russian military personnel against civilians. The police received about fifty reports of sexual crimes perpetrated by the invaders in Donetsk, Zaporizhia, Kyiv, Luhansk, Kharkiv, Kherson, and Chernihiv Oblasts. The National Police's investigators entered details of 16 such cases into the Unified Register of Pre-trial Investigations (URPI); other reports need to be verified before we start with criminal proceedings," she said.
Currently, the police have confirmed information about rapes of minor-aged girls, of whom one had been pregnant at the time of the crime. In addition, there are confirmed instances of rapes of older women. The information about these facts has been entered into the URPI, and the investigation is ongoing.
Kateryna Pavlichenko indicated that there were the first results of the investigation of sexual crimes: Suspects have been notified of being under suspicion in 3 proceedings.
Ukraine's Deputy Minister of Interior emphasized that there was no accurate information about such crimes for several reasons—the unwillingness of victims to talk, the insufficient or missing evidence because russian invaders "destroyed evidence" by burning bodies of civilians tortured to death.
Read more: https://mediacenter.org.ua/news