Back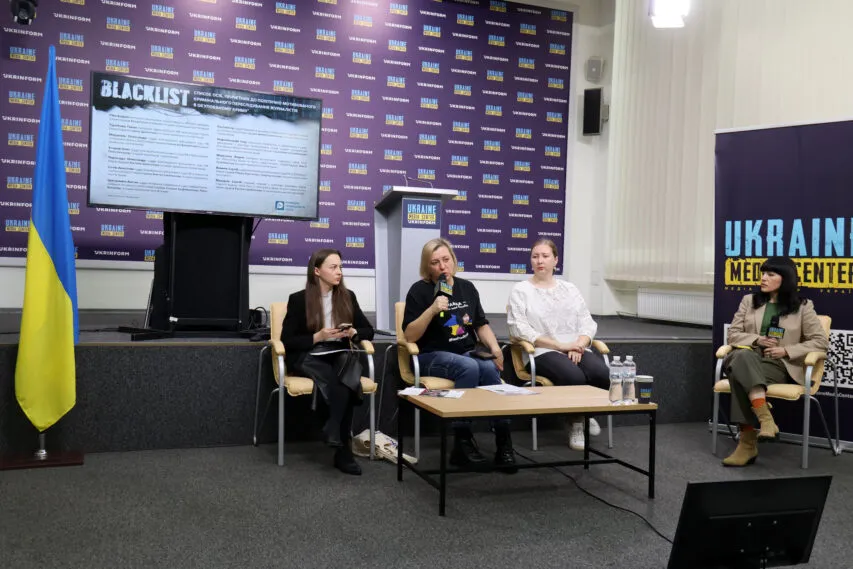 November 2, 2023, 15:19
Persecution of journalists and bloggers in Crimea: human rights defenders present list of russians suspected of crimes
On the International Day to End Impunity for Crimes Against Journalists, representatives of the Crimean Human Rights Group and the ZMINA Human Rights Center presented a part of the list of those suspected in crimes against journalists in Crimea, which russia has committed since the beginning of the occupation of the peninsula and after the full-scale invasion of Ukraine.
"Now, when we and the Ukraine 5 AM Coalition have summarized all these fruits of our many years of labor. (We – Ed.) collected everything in one evidence base and organized the obtained evidence, it turned out that now there are 15 Crimean journalists imprisoned by the occupiersю And following (the case of – Ed.) these 15 journalists, we have already collected evidence on more than 90 criminals who are involved in the persecution and inhumane treatment of these journalists," said Iryna Sedova, researcher at Crimean Human Rights Group, during the discussion at Media Center Ukraine – Ukrinform.
In particular, she elaborated on 10 criminals who are involved in the persecution of journalists in Crimea, and who are yet to face sanctions and be held responsible for their illegal actions.
Mainly, the list includes judges and prosecutors who turned a blind eye to human rights violations, falsified cases against Ukrainian journalists in Crimea, and in one way or another were involved in their persecution and deportation to russia.
In addition to the persecution of journalists, the criminals on the list appear in other cases, particularly those related to the persecution of other political prisoners.
In general, the complete list of russian criminals who commit illegal acts against Ukrainian prisoners in Crimea, in addition to judges and prosecutors, also includes representatives of medical institutions who work under the federal penitentiary service. These are people who turn a blind eye to the failure to provide aid. They also instruct people working in pre-trial detention centers and colonies against providing assistance to Ukrainian prisoners on purpose. The list also includes representatives of expert divisions of the russian fsb, who are directly involved in the fabrication of criminal cases.
According to Iryna Sedova, all documents and lists currently collected are to be handed over to law enforcement agencies, and the corresponding work is already underway.
Read more: https://mediacenter.org.ua/news